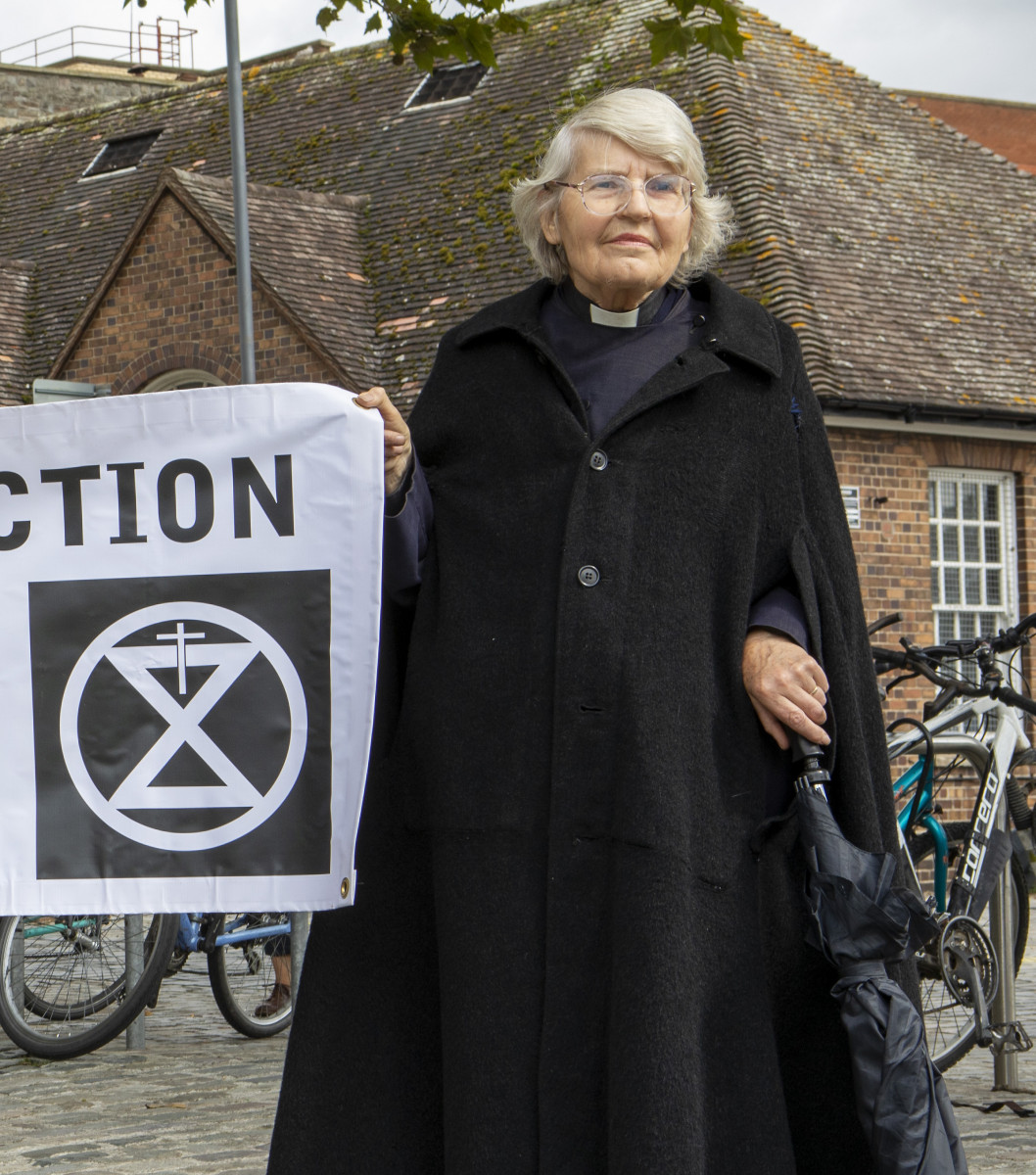 Bishop Viv has made a comment following the acquittal of Revd Sue Parfitt, an Extinction Rebellion (XR) activist who was cleared after taking part in a London climate protest.
The retired Anglican vicar, who is licenced by the Diocese of Bristol, climbed in top of a train at Shadwell Station with two other environmentalists as part of a climate protest in 2019.
The Bishop of Bristol, the Rev Vivienne Faull, said: "I understand that the Rev Sue Parfitt, who has Permission to Officiate in the Diocese of Bristol, has been acquitted.
"Sue has been in regular contact with me as she is obliged to under the Clergy Discipline Measure. Her well-being remains of paramount concern to me.
"There is a long history of protest, including civil disobedience, within the church. This will always be controversial and there will always be a wide range of opinions and emotions involved.
"I know that Sue has acted in good conscience throughout. I share with her the conviction that the world is facing a climate and ecological crisis and that we are not yet moving fast enough to tackle it."
Image: credit Chris Dobson