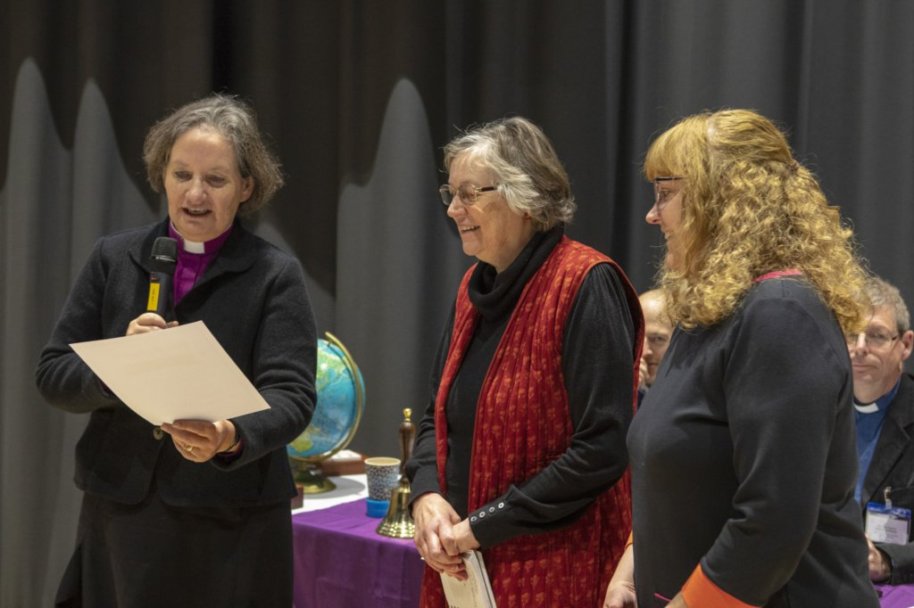 Diocesan Synod is the governance body for the diocese, which formulates diocesan policy, assists the Bishops and their staff to support and oversee the work and mission of the diocese, approves the budget, and debates important local and national issues affecting the church. Diocesan Synod considers matters referred from the General Synod, Deanery Synods, PCCs and from individual synod members.
Meetings are held three times a year, providing a system of democratic representation and accountability.
Synod is comprised of three houses: bishops, clergy and laity who meet and vote together, although on some issues they vote separately.
You will find papers and agenda for diocesan meetings below.
10 June 2023
Draft Diocesan Synod Minutes - 18 March 2023
Bishop's Council Report June 2023
2022 Safeguarding Annual Report
18 March 2023
Draft Diocesan Synod Minutes - 19 Nov 2022
Carbon Net Zero Budget and 2 Year Plan
Bishops Mission Orders in the Diocese of Bristol
Bishop's Council Report March 2023
CRR Scheme for Hazelnut Community Farm BMO
Previous Diocesan Synod reports can be found here.