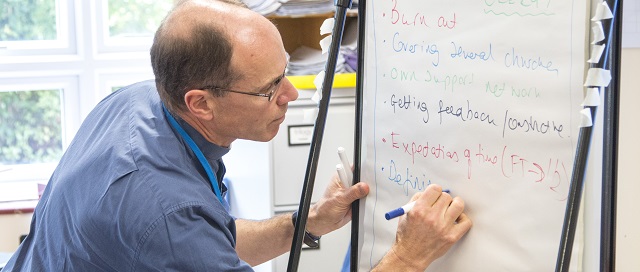 Training opportunities and booking details
A wide range of training courses are organised by the Diocese of Bristol. To find out about and book a place at an upcoming training session or event please click the links below:
General events and training • Safeguarding training • Education training • Ministry Development training • Exploring Christianity • Mental Health First Aid • Sight Loss Friendly Church
Some upcoming events are also advertised in our news feed.
Clergy Ministerial Development Programme Spring 2023
Click here to download the CMD programme for spring 2023
Complaints – there is a complaints procedure available for our training and events. To obtain a copy, please email mindevadmin@bristoldiocese.org.
Parish Events
Lent Talks 2023 - 'Who is Jesus? Christian Mission Today Jesus Then and Now
The Old Town Partnership of Churches is holding a series of events to celebrate Lent on these dates: Wednesday 1st, 8th, 15th, 22nd and 29th of March and the 5th of April. For those attending online, click this link here.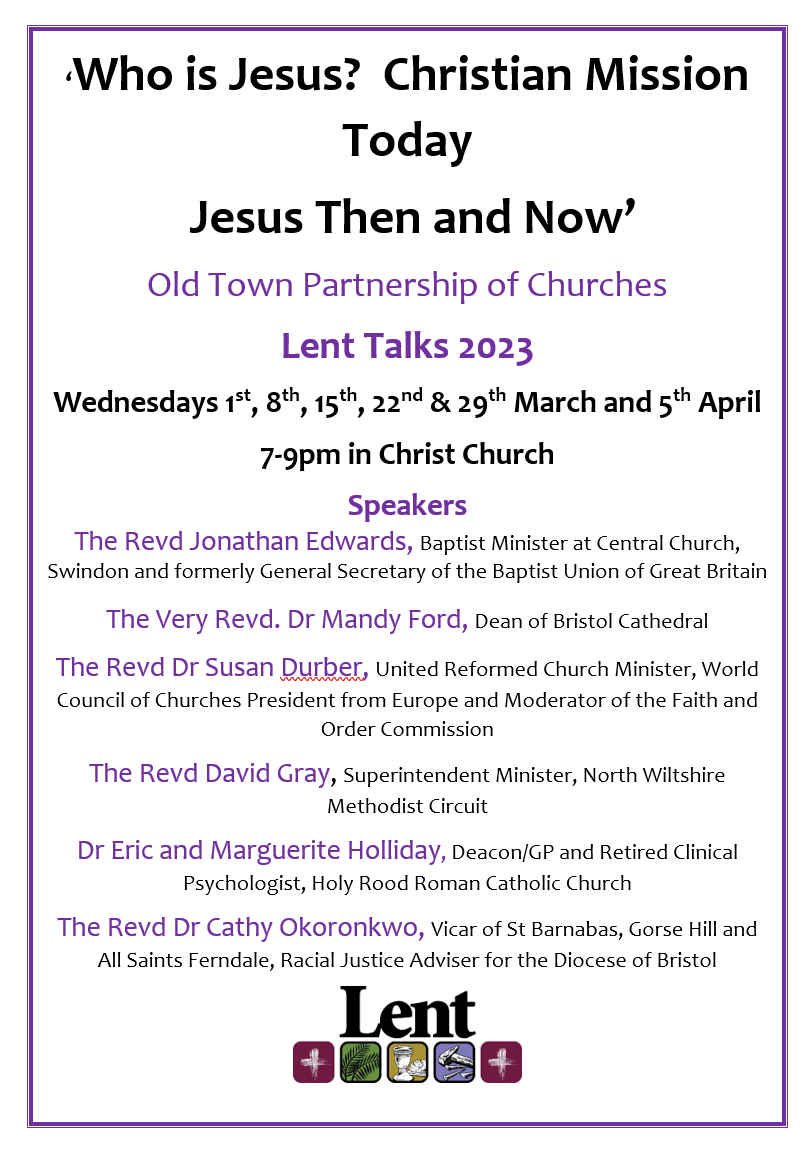 Christian Communicators' Gathering: 'Emerging into a new landscape': communicating post COVID pandemic
When:

Tuesday 28th March 2023, 12.30 – 2.00
Where: John Wesley's New Room, The Horsefair, Bristol BS1 3JE
Price: Free
Register: Click Here


An informal opportunity for

those involved in communication for a local church, charity, organisation, denomination or network

to gather for conversation as we focus on the fresh challenges and opportunities of communicating post the COVID pandemic.




We will meet in the Café at JWNR and there will be an opportunity to buy lunch from the Café.


Bookings via Eventbrite Booking Link.
Theology: the Art of Storytelling
When: Saturday 20th May 2023, 9:30am to 1:30pm
Where: St Edyth's, Sea Mills Lane, Bristol, BS9 2HU
Price: Free
Register: Click Here
Love storytelling? Work within creative art or media spheres?
Then join us for this unique event where we'll bring together inspirational creative & media speakers to understand how we can more effectively share stories.
Christians in Media, Kingdom Creatives, Together4Bristol
Spaces are limited book yours before they go!
Godspell at Christ Church Swindon
Friday 31st March 7.30pm
Saturday 1st April 2.30pm & 7.30pm
Visit www.SALOS.org for tickets