It's now been over 100 days since the war in the Ukraine started and the situation both here and in mainland Europe is changing rapidly. There are practical ways in which we can all help to show solidarity and support with those most affected. The information below is designed to inform your prayers and ministry over the coming weeks and months. We will continue to update this page as and when the situation changes and we have more to share.
As a diocese we are:
Lamenting, and praying, for the people of Ukraine
Continuing to support and encourage grass roots initiatives and local partnerships
Making a number of vacant clergy properties available to house refugees
Attempting to identify a strategic partner – if possible – with whom we can match 'offers' to actual refugees, and provide suitable training and support to hosts
Continuing to work with the National Church on developing a co-ordinated approach.
Donate
Financial aid is currently needed more than physical donations – money can be given directly to those in need so they can buy what is required locally.
Visa sponsorship
'Homes for Ukraine' – the UK government's new sponsorship scheme for migrants and has been endorsed by the Archbishops of Canterbury and York.
The scheme enables individuals, communities and organisations to offer sponsorship, including space in homes, for medium term stays (probably at least six months).
Church of England liturgies for Ukrainian refugees
As Ukrainian refugees enter the UK some of them may find their way to Church of England churches. We have been asked about the availability of translated material from Common Worship and the Book of Common Prayer.
Whilst discussions are ongoing on the matter of translations into Ukrainian (and any suggestions welcome on this matter), we are able to point to some informal translations into Russian. Russian is a widely used written language in Ukraine in literature, media, and business.
The following have been made available by the Anglican Chaplaincy in Moscow:
BCP: Morning Prayer, Holy Communion, and Litany
Common Worship: Holy Communion, Morning Prayer on Sunday, Compline, Collects, Baptism, Marriage, Funeral.
https://moscowanglican.org/church-of-england-liturgies-in-russian/
Resources
CofE Toolkit for Churches Responding to the Crisis in Ukraine
A prayer:
Vulnerable God, you challenge the powers that rule this world through the needy, the compassionate, and those who are filled with longing.
Make us hunger and thirst to see right prevail, and single-minded in seeking peace; that we may see your face and be satisfied in you, through Jesus Christ.
Amen.
– Janet Morley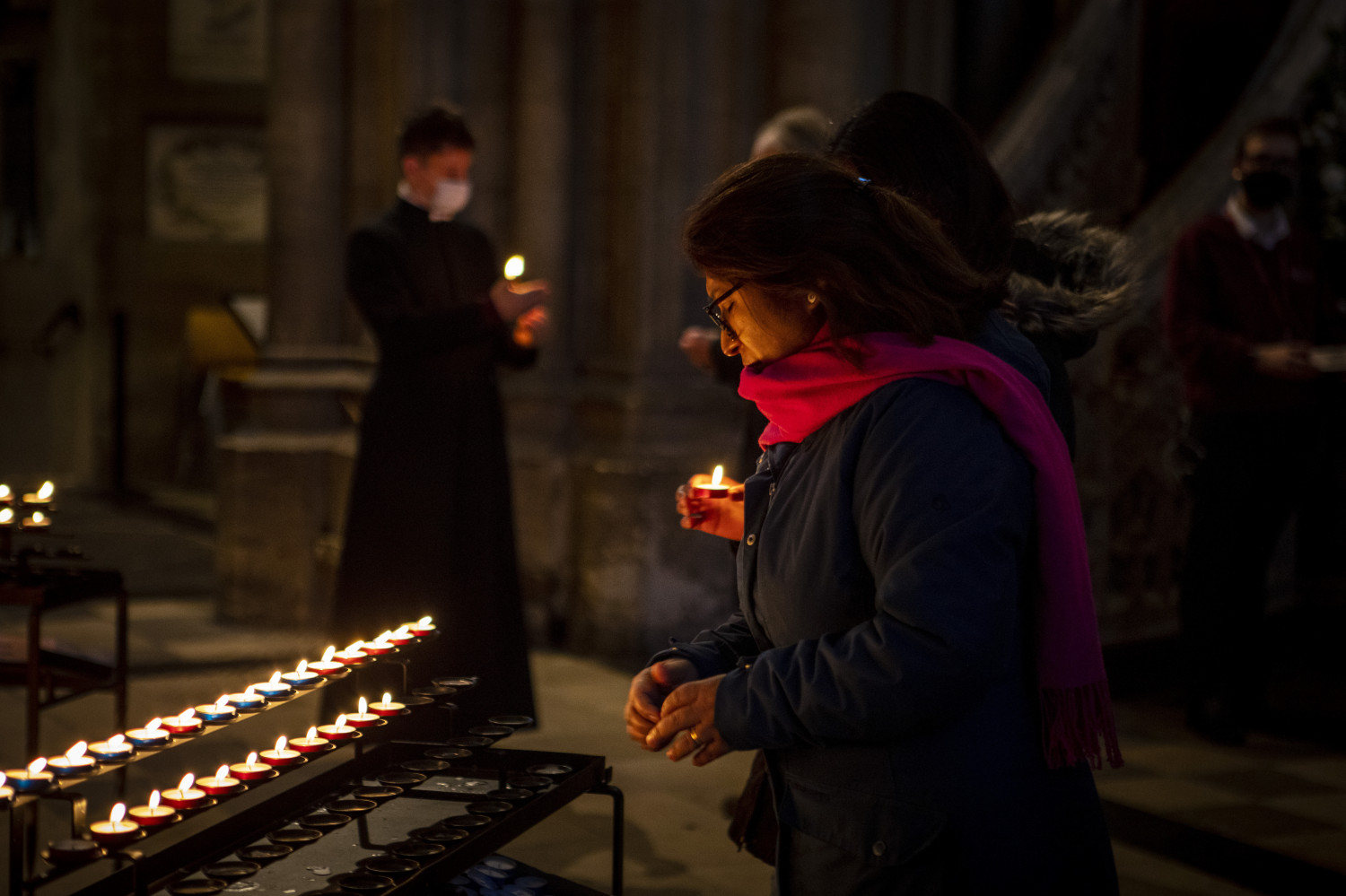 Photo: credit Chris Dobson 2022