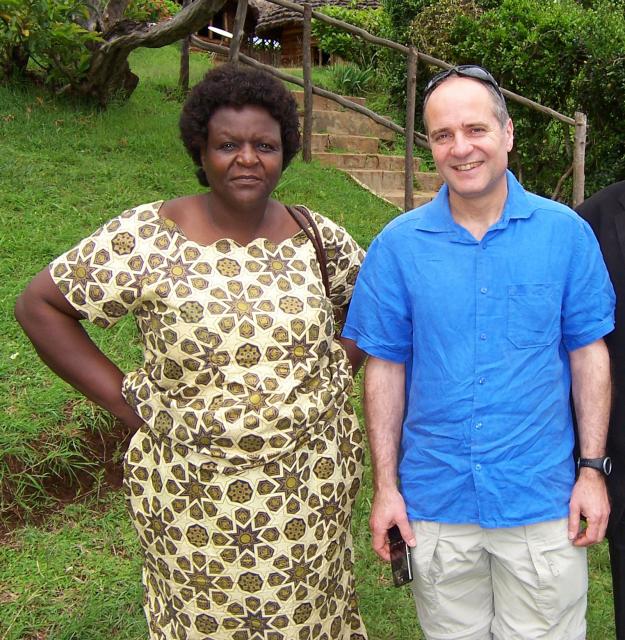 In June 2009 Bishop Lee Rayfield and Rev Chris Dobson were privileged to stay with Maama Perpetua and Bishop Daniel Gimadu in their home. We were welcomed as part of the family, eating and laughing together freely. Perpetua was a warm, bubbly, larger than life character who spoke openly and freely of her love of Christ. She longed to see his transforming power at work within the lives of individuals and churches.
Not only did she support Bishop Daniel with her words and prayers, she also helped to maintain the family finances as a business woman and entrepreneur. Bishop Lee was delighted to bring back samples of her locally produced soaps and creams.
We were all looking forward to renewing our friendship in 2011 when we plan a return visit to Mbale and North Mbale to facilitate a leadership training conference.
It is with great sadness that we mark her passing on into the presence of her Lord and Saviour; although we are glad that Rev Stuart Taylor was able to represent Bristol Diocese at her funeral and give a message of encouragement from Bristol.
Perpetua died in a car crash on Tuesday 16th February en route to attend the funeral of Bishop Patrick Kyaligonza. Her funeral was held at All Saints Cathedral in Kampala on the 18th.
Chris Dobson