The Rt Revd Vivienne Faull, Bishop of Bristol, and Rt Revd Declan Lang, Roman Catholic Bishop of Clifton, visited the Park Row Synagogue earlier this month for the building's 150th anniversary.
Built in 1871, the grade-II listed synagogue was recently renovated and in August 2021 celebrated its 150th anniversary, calculated according to the Jewish calendar.
Dr David Turns, Hon. President of the Bristol Hebrew Congregation, said: "It was a huge pleasure to be able to welcome Bristol's two bishops to Park Row Synagogue.
"It goes without saying that multi-faith activities are hugely important to us all as a vehicle for mutual friendship and understanding, and especially important in a society like Bristol's where there are so many communities sharing the city.
"The Jewish community is the oldest – as well as the smallest – of Bristol's organised minority communities, dating from the earliest years of the 18th century, and there was also a mediaeval community in the city until the 1280s. Our synagogue is open to one and all, but our Christian visitors always take something special away with them, stemming from their own faith and its foundation in the same roots as Judaism."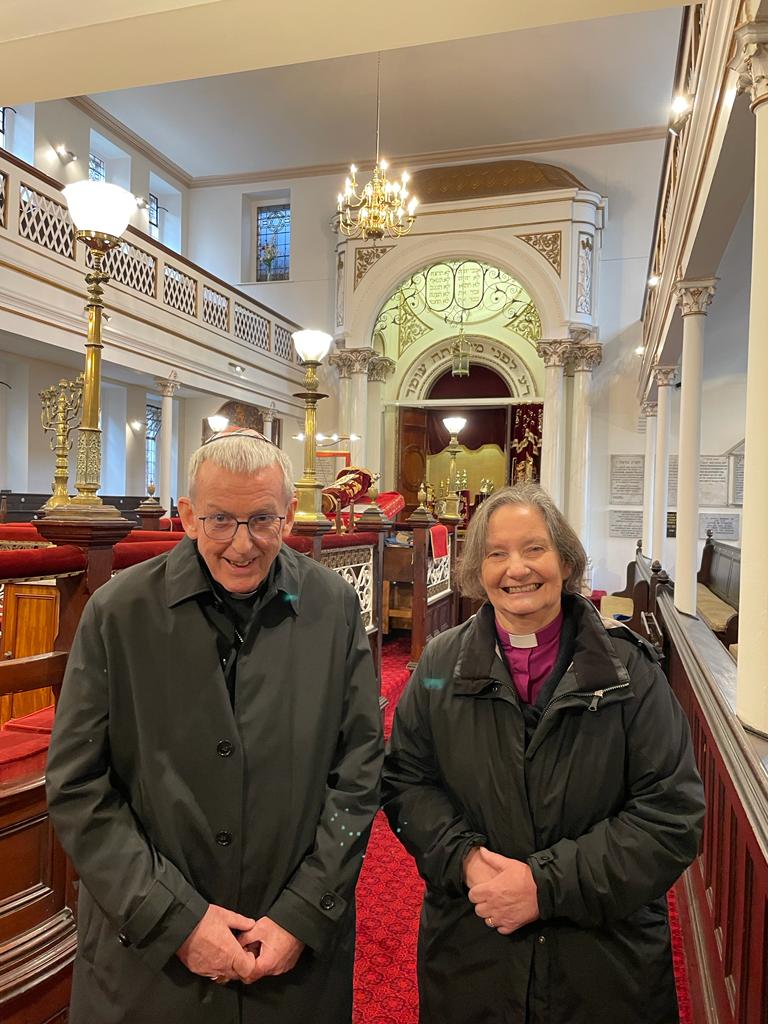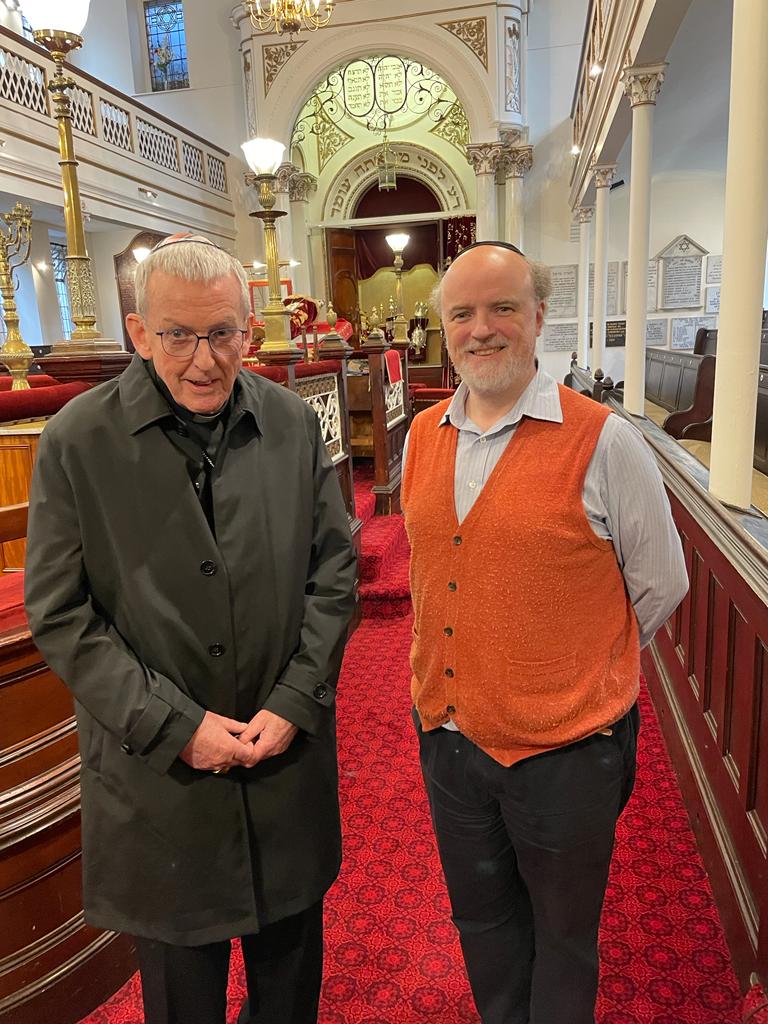 Images: (1) Bishop Decland and Bishop Viv; (2) Bishop Declan and Dr David Turns – credit Dr Michael Duddridge