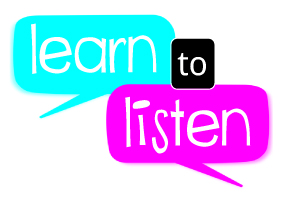 On Tuesday 17th November 2015, church leadersfrom across the diocese met at Hillside House toexplore how churches can be more effective in hearingto the voice of children and young people.
Adults often think that they know what children and young people need and forget that they have views, opinions, ideas and concerns of their own.
Going4Growth has commissioned a series of resources designed to help churches take the first steps towards listening to their children and young people.Facilitated by the author Tony Cook (Diocesan Youth Adviser for Bath and Wells), delegatesexplored participation and introduced leaders to the 'Learn 2 Listen' materials.
If adults fail to listen to children and young people, they may miss out on things that can help to shape childrens activities, youth groups, churches, communities, wider societythe world!
Mark Pilgrim, Vicarat St Peter's Henleaze andArea Dean for Bristol West was full of compliments forthe training:
"The training was superbly practical and helpful. Tony Cook is an expert in the field of offering strategies and mechanisms for adults and young people to communicate with each other. Do you want to get ideas and decisions from young people - but are routinely stumped as to how to go about it and so don't bother asking?
This session offers you ideas and equipment to engage groups in fun preliminary decision making which then lead into discussion and response gathering which could really help mission in your context. Much of the material can be useful for adult groups as well as children and young people. I commend this session highly. Be prepared to come back with a raft of practical ideas to improve information gaining and decision making across your parish."
Mark'sviews were echoedby Simon Stevenette, Vicar at Christ Church and Area Dean for Swindon Deanery:
"The traininggave us so many simple yet deep practical suggestions.It was like stumbling across a treasure chest with loads of gifts relevant to a whole variety of situations. I was inspired and hugely encouraged by all we shared together as a learning community. I would happily have stayed for a full day. Colleagues lay and ordained sign up! I am absolutely convinced you will benefit hugely as Ihave done."
Plans forarrange'Learn 2 Listen' training sessions in 2016 are already in progress so if you would like to be notified when the dates are finalised, or would like information or more advice on the resources, please contact Dan Jones on daniel.jones@bristoldiocese.org | 0117 906 0100.
And what did other delegates think?

"Today's training has given me 'food for thought' and I have been a bigger picture of how to engage, not only with young people but everyone"

"It has given me lots of great material to explore with my PCC"

"Take it away, share it with others and apply the skills - easy!"