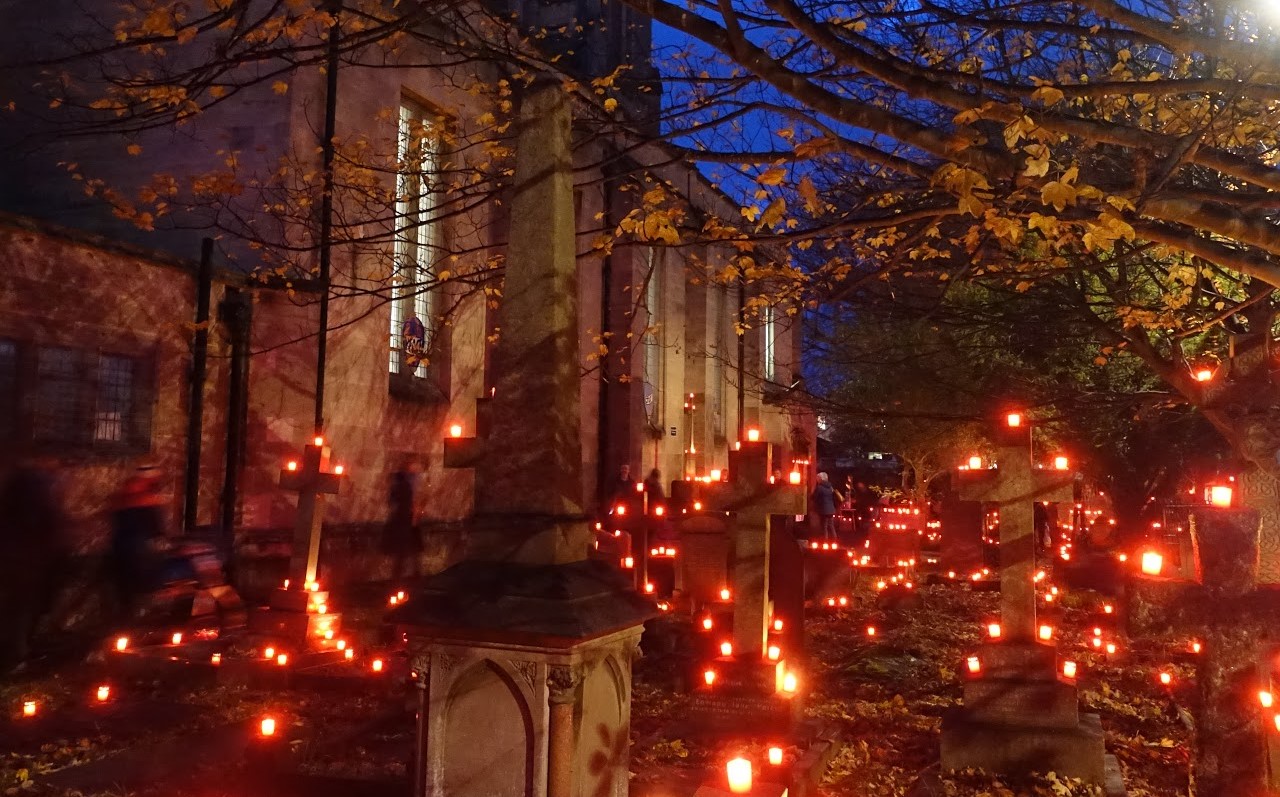 Light the Night is a beautiful and uniquely peaceful way to honour the memory of loved ones. Light the Night launched in Bristol in 2019 with thousands of candles lit up in St Pauls Graveyard, Bedminster providing a new focal point for remembering loved ones, linking to traditions of All Souls Day and the Day of the Dead.
Canon Nick Hay, priest-in-charge of St Paul's in Bristol who hosted the first Light the Night says, "Rituals are really important to people, but we don't have many rituals about death in the UK. We've hidden death away, shoved it in the corner. This is something that people can access in a very easy way to maybe give thanks or remember - there's not many spaces in our culture to do that."
The organisers, who hope Bristol will lead the way in the UK in this unique act of personal remembrance, have been inspired by the beauty of such events in other countries where families decorate graveyards with candles and flowers every autumn. George Grace, organiser said We hoped to create a beautiful, positive, inclusive and perhaps spiritual experience for religious and non-religious people, partly as an alternative to the more raucous affair that Halloween has become.
Theres no commercial angle to it all and its not about forcing religion on anyone. We just wanted to share a beautiful idea that we had seen in other countries. We think it answers a need about how to remember loved ones, and can also be a thing of great beauty at the same time.
To host a Light the Night is really quite easy. You will need a location ie a graveyard or cemetery to host; a date, (early November is best), to raise a bit of sponsorship to purchase the candles and some local promotion."
More information
Download the 'How to...' guide by clicking here.
W: www.lightthenight.site
F: www.facebook.com/LighttheNight
E: info@lightthenight.site