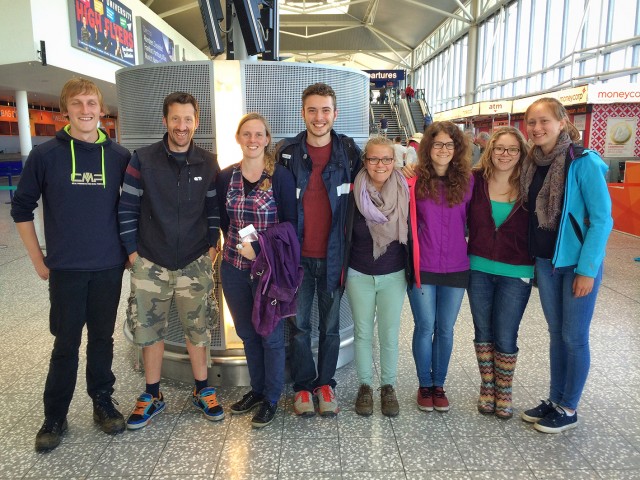 During August, a group of young people from Augsburg in Germany visited to develop links and relationships between the Diocese of Bristol and the Lutheran Church in Bavaria. Dan Jones (youth and childrens adviser) explains why they were here
Two years ago I had the privilege of leading a small group of youth workers from the Diocese to Konficamp . We had a great, albeit, challenging time, and feeling compelled to invite our German colleagues to Bristol there was an issue - confirmation preparation is delivered very differently here in the UK. During our time at Konficamp we had shared many a story about Soul Survivor and as the young people showed genuine interest and intrigue, so combining with a trip to Soul Survivor seemed the obvious way forward. After numerous email conversations and a fly-by visit to Augsburg last year, a small group of German young people arrived at Bristol Airport to experience faith, church and life in the UK.
Yes, the weather was British but that didnt dampen the spirit as the group embraced each day. I had planned a good balance of sightseeing mixed with visits to church services, youth groups, parishes and a Q&A session with the Bishop of Bristol. However, my main concern was Soul Survivor - would it be the ultimate experience or just too extreme?
We sent a number of video links to the group leader Marlene to share with the young people to help them prepare for their visit. I met Marlene at Konficamp where she shared with me about her time living in Brisbane and how much she enjoyed worshipping at the local Baptist church. I knew the group would be in good hands. But I was still worried.
Arriving at Soul Survivor we set up camp, toured the Soul Survivor site and as time ticked away we made our way to the Big Tent for the evening service. Dance beats pumped loudly as 10,000 young people filled the arena, adrenaline bubbling with excitement and anticipation. The Germans, obviously overwhelmed, observed, listened, and eventually began to join in as the loud and passionate worship intensified.
After the key-note speaker, prayer ministry and closing worship, we followed the masses and diverted into one of the cafs to reflect on the evening. Any inhibitions I had were quickly quashed as excitement and gratitude flowed from their mouths. By the end of the following mornings service they were laying hands and praying for each other. I was lost for words ye of little faith!
The group was hungry to learn and engaged with as much as possible; seminars, prayer meetings, late night worship (foam party!) they attended the lot! On the last day I asked the group to write down their experiences and below is a snippet of what happened written in English too! Enjoy
Jessica
I have been bullied since I was 12 years old and a lot of it was for my faith. This stopped when I moved school last year and I thought I was over it all. But one morning when it was time to pray for healing in the Big Top, I fell down and burst into tears. For many years I had this hurt, this pain stuck inside of me and never forgiven anyone. But now I know, and it will take time until I am completely healed, but God will guide me through it. Thank you.
Sarah
I have learned so much and had some amazing experiences at Soul Survivor. The best thing was that I decided to have a real relationship with God! Some chains are broken too and I would love to bring my friends from Germany so that they can learn to know God as their father and that he loves us just as we are.
Sonja
Before I came to England I didnt believe in God. My family are religious but I stopped believing a few years ago because I didnt think God exists. I came to Soul Survivor hoping to meet with God and Im very happy that this happened. This festival is incredible and I wished that we had something like this in Germany too. I hope that I can come next year.
Michelle
Before I came to Soul Survivor I already was a Christian but I wasnt aware how positively he can influence and guide me at any moment. Now I trust in him completely and have no worries for my future anymore. Im looking forward to telling others about God's mighty power, of which I was afraid before, and how God became my friend at Soul Survivor.
Tim
Being raised as a Christian does not always mean having a good basis to be faithful and trusting in God. Actually it would have been a lot easier for me not to have been! For years I have considered myself as a Christian and told young people in my parish about God. For years I have been struggling between my own life and the life of Jesus, seeing them as completely different. And just now I have learned to step out of the boat, knowing that Jesus will open up all the doors to God in heaven for me and for all to enjoy Jesus presence in the Holy Spirit.
Michael
The festival was something I have never seen or experienced before. The first two days I didnt feel really secure, especially when people started to feel the Holy Spirit and make loud noises. But the next few days I got used to it and had a lot of fun. I have learned a lot and discovered that I am a person who can feel God in a more silent way.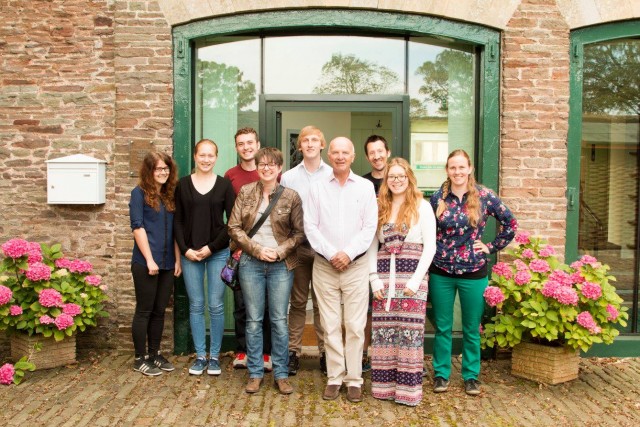 Postscript
There are plans to develop the link further in 2016 including a youth group exchange and an evangelistic event in Augsburg. Watch this space