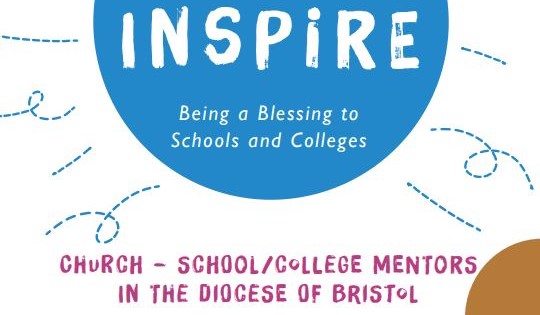 Thirteen trained 'Inspire mentors' are available to support churches to explore the ways in which they might engage with, serve and support their local schools or colleges.
These mentors are spread across the Diocese and each has a particular focus on primary schools, secondary schools or colleges.
The mentors are beacons of effectiveness and good practice who are committed to encouraging others to feel confident, resourced and enthused about serving and showing God's love in schools and colleges. Mentors are available to offer free advice, wisdom and support to help churches, church leaders and volunteer schools workers to shape the offer that churches can make to schools and colleges.
They are equipped to offer a tailored service exploring the opportunities that are unique to each church and school.
To access the support of a mentor, simply identify the mentor best situated to your situation, and email them directly. Click here to find a mentor.
Further information
There are lots of ways your church can support you as a school, and vice-versa. Both school and church have a shared common concern: they both want the best for young people in the community.
Find out how Inspire Mentors can work with you to identify ways your church can support its local school
How to... Develop links with local schools
Church School link case studies