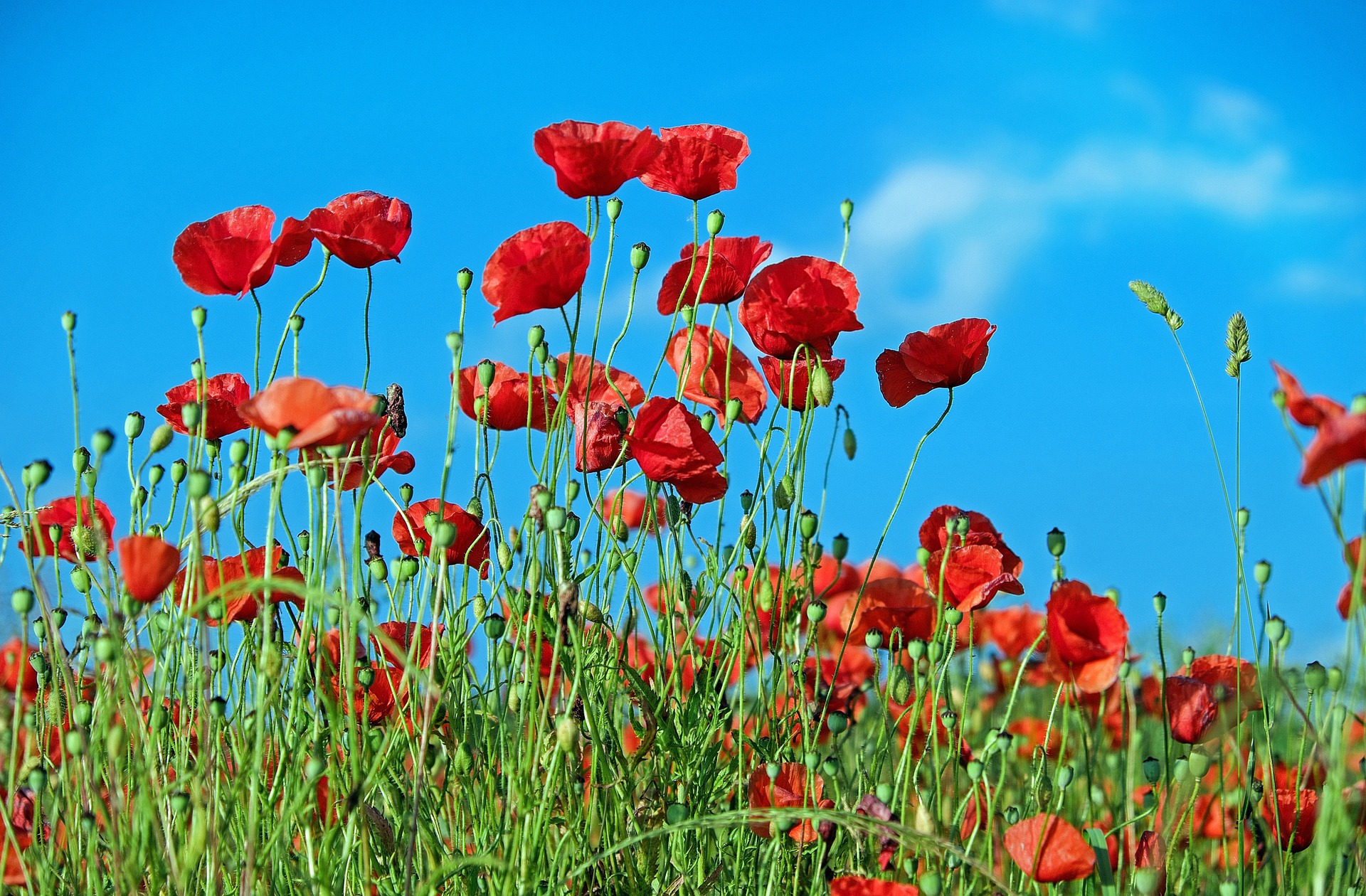 Across the Diocese acts of remembrance took place on Remembrance Sunday as those who serve and have fallen to protect our democratic rights are remembered. Thousands joined services across at churches right across our region to participate.
Bishop Viv attended the service held at the Cenotaph in Bristol. She led those gathered in prayer and a closing blessing.
Last week Archdeacon Christopher visited the thousands of poppy crosses that are placed in the Walled Garden at Lydiard Tregoze, Swindon - one of the National memorials. Every day for three weeks, at 11am and 2pm, a short Act of Remembrance is held in the garden.
Archdeacon Christopher reflected "To see so many crosses in one place, each representing a human life is deeply moving, and inspires us to work for peace."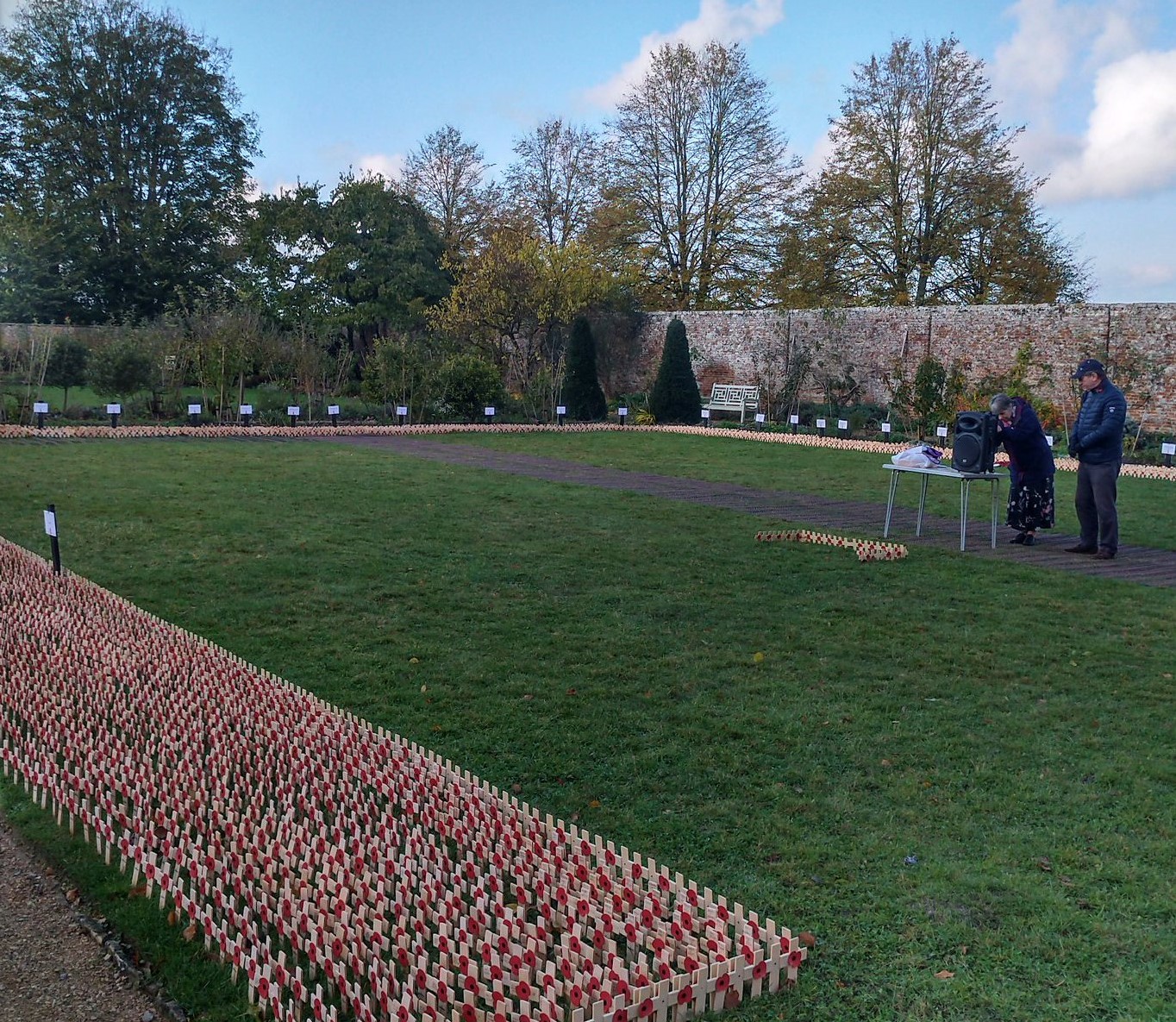 Poppies in the walled garden - Lydiard Tregoze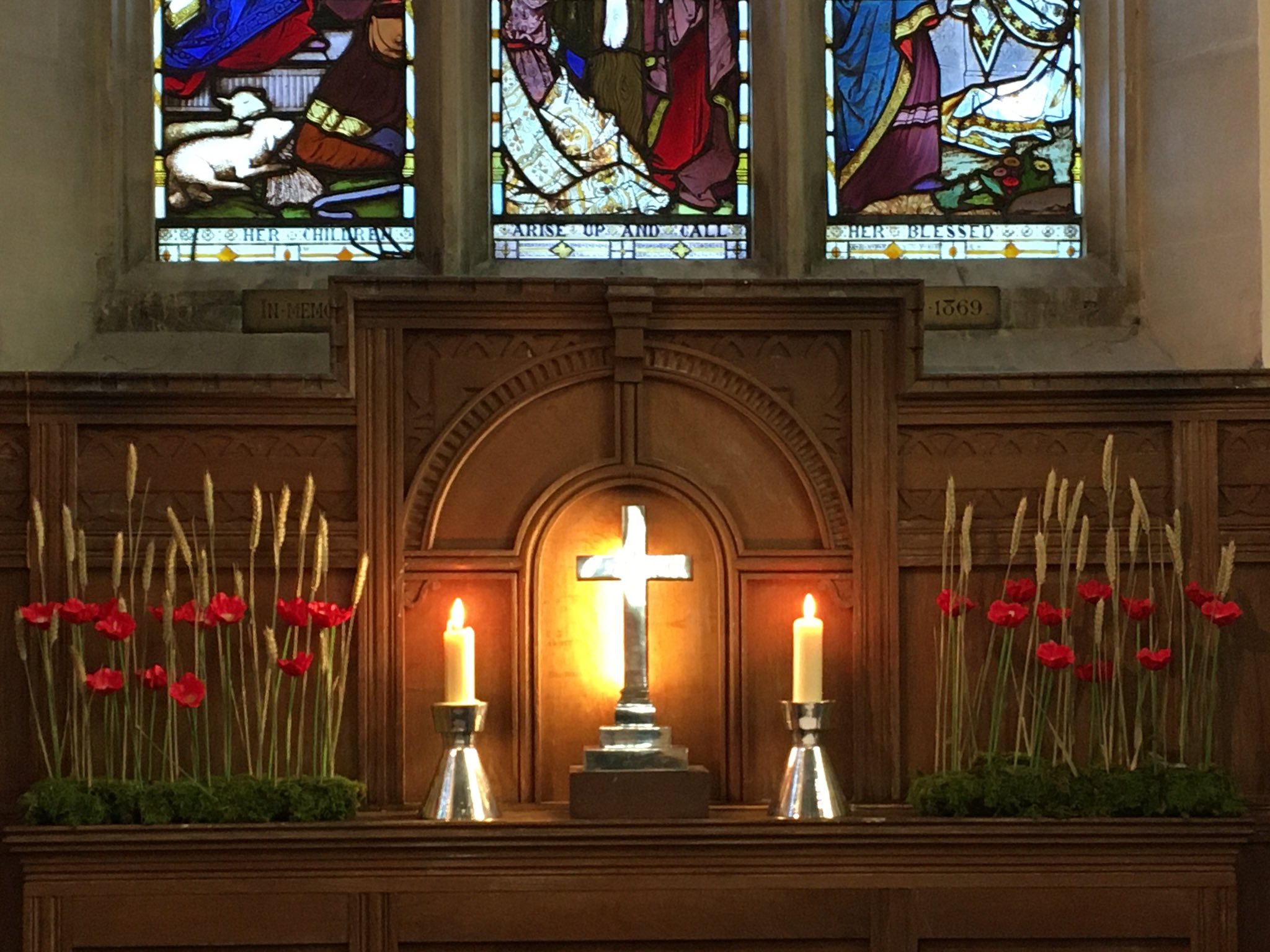 The altar at Abbots Leigh (photo from Twitter)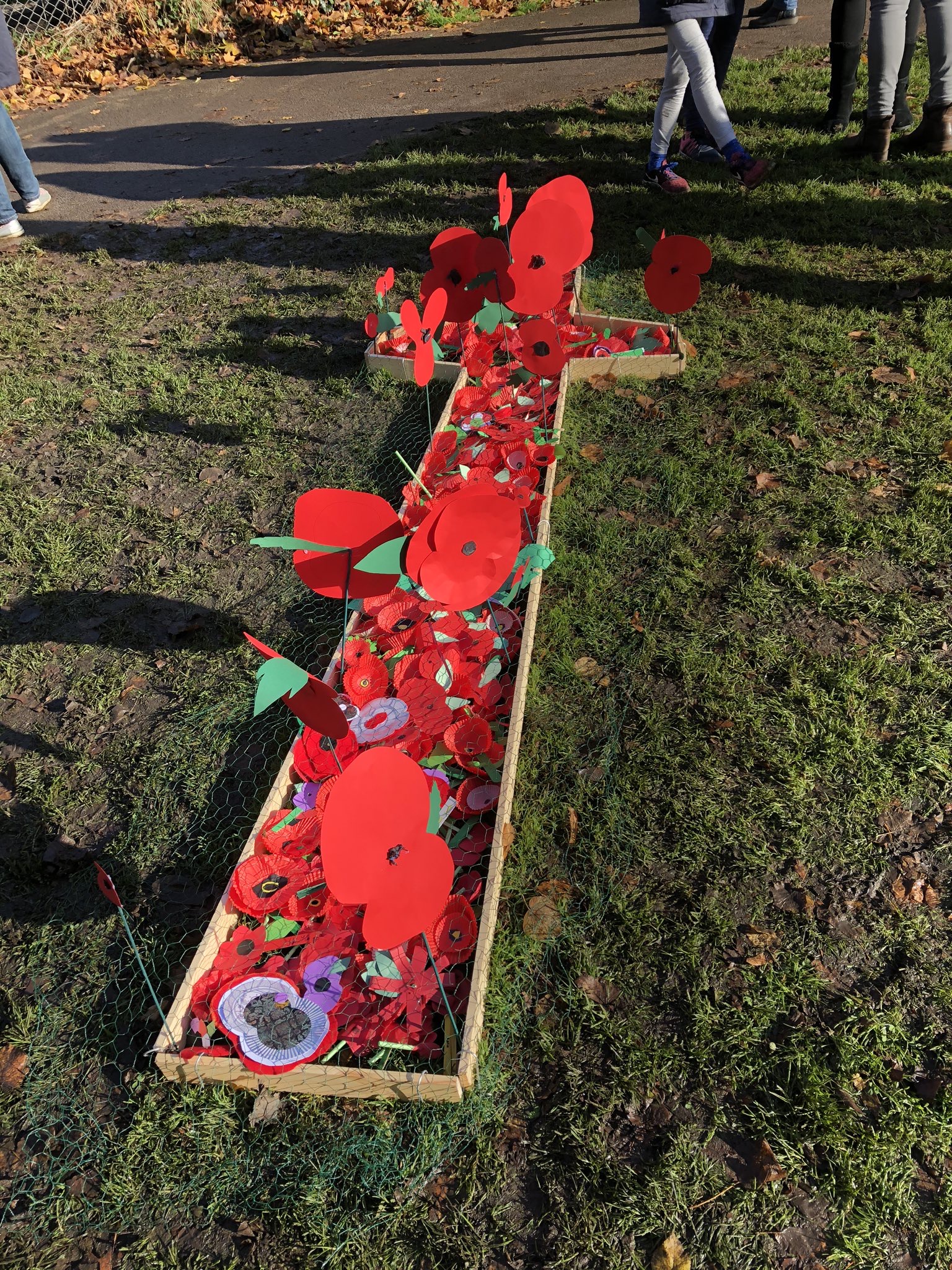 Act of remembrance led by Bishopston and St Andrews (photo from Twitter)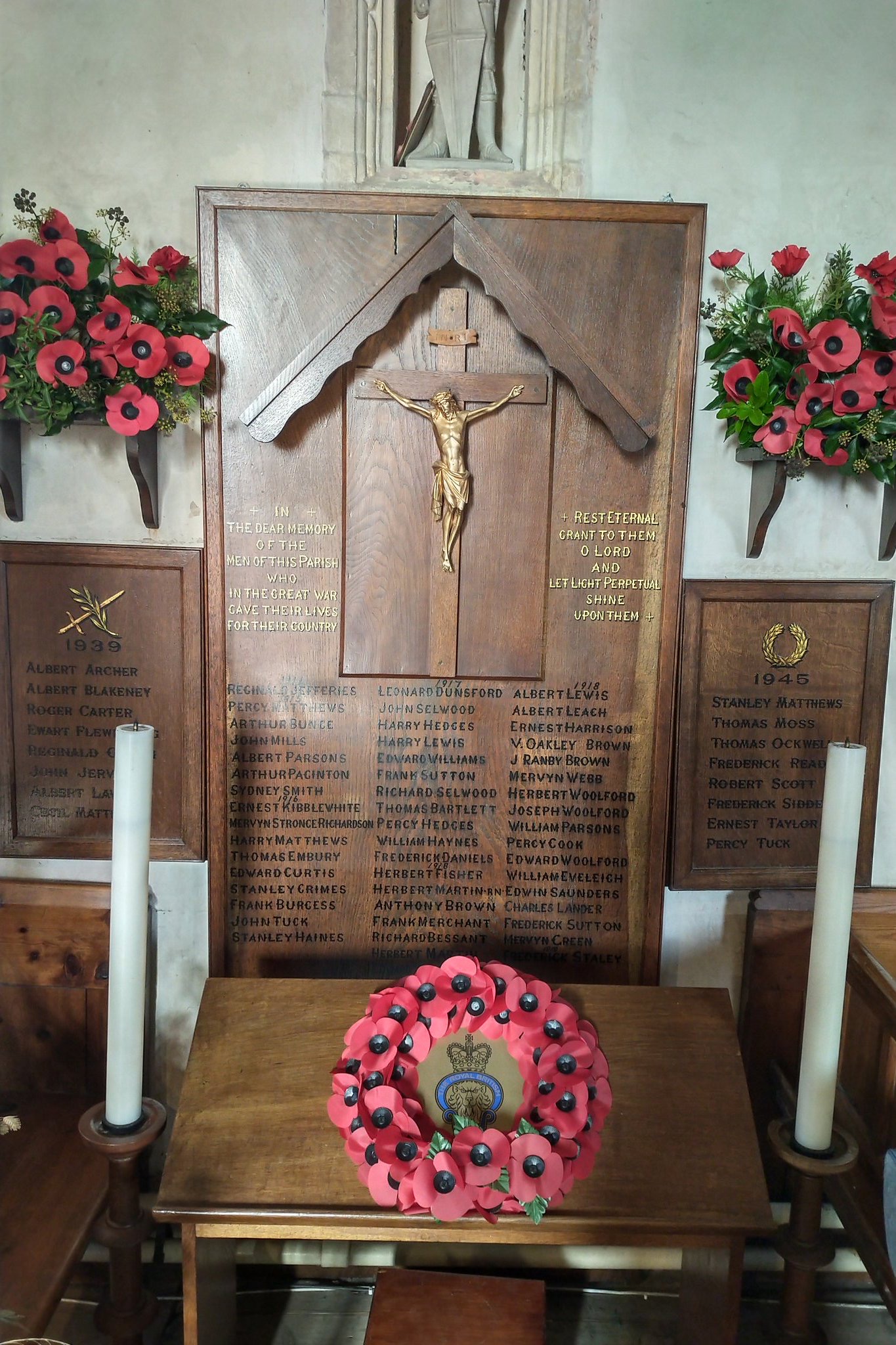 Remembrance poppy wreath at Purton (photo from Twitter)