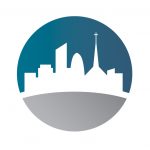 According to a new report from the Centre for Theology and Community (CTC), churches across the UK may be missing out on millions of pounds of potential income because church buildings are being left empty for most of the week.
Its report, Assets not Burdens: Using church property to accelerate church mission, asserts that churches of all denominations are sitting on huge assets that could increase both their income and mission.
Their research suggested that London-based churches could increase their income by an average of 64,000 a year through maximising the use of their buildings. While Im sure most of us can only dream of renting out our church halls for that sort of sum, it does raise some useful questions about whether we can all make our building work harder for us.
What next?
Have you recently compared your rental rates with other local facilities?
Are they on par, or is there room for you to increase them?
Is your hall or church building being used enough by local groups?
Is there anyone else you could invite to make use of the space?
Take a look at our 'How to...' guide: How to make the most of your church buildings
Contact our Giving and Resources Adviser Clare Fussell if you have any questions about raising income for your church.