If you were visiting Malmesbury Abbey on Thursday 26 May you may have been surprised to encounter the first ever Rural Schools Festival in North Wiltshire!
Hullavington, Stanton St Quintin and Langley Fitzurse Primary Schools were invited to get involved with a special celebration – and they did so, full of joy and enthusiasm – pupils and their families, staff and volunteers.
'It was amazing, the children will remember this event for a long time' - Parent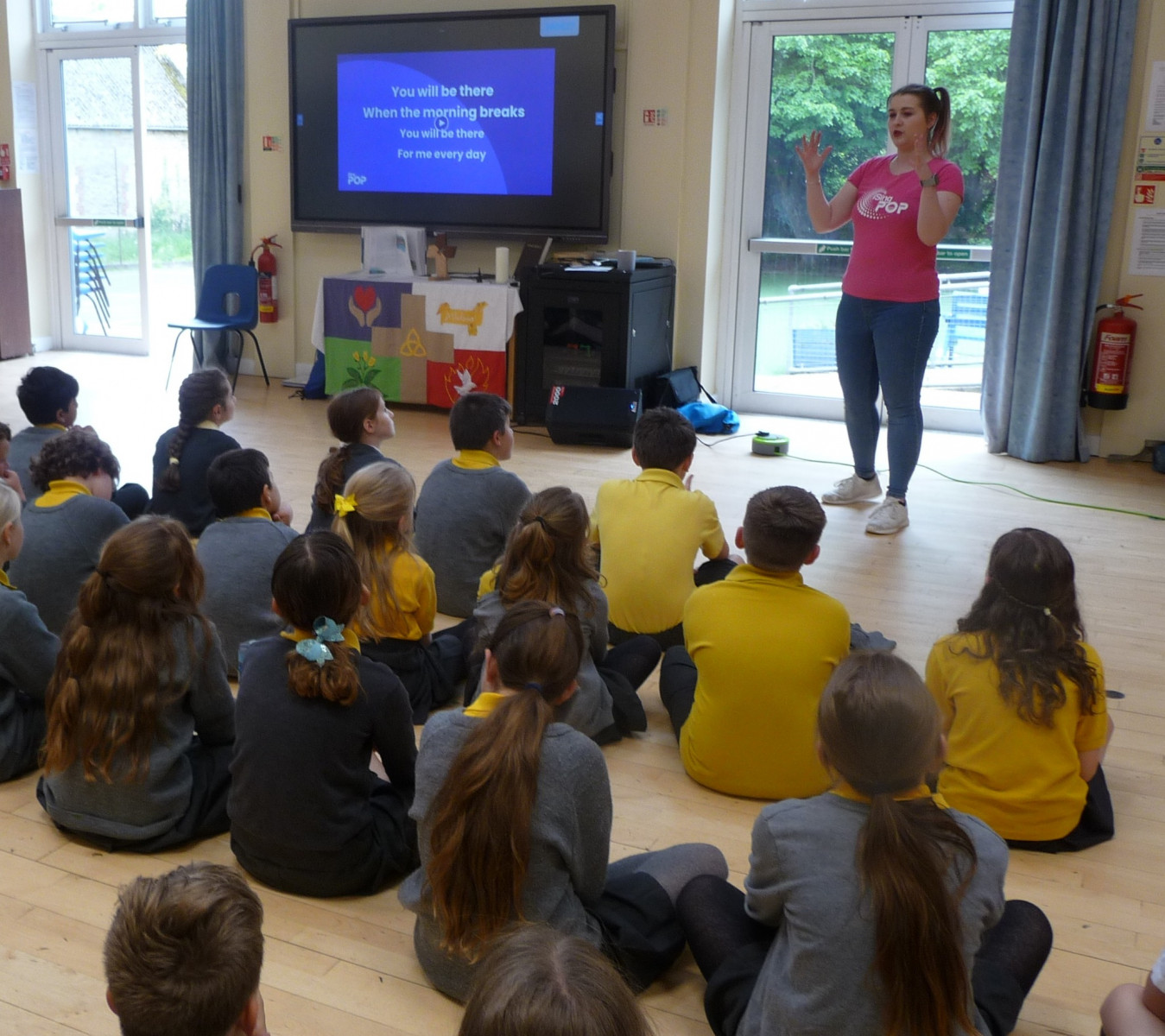 Jessica from iSingPop visited all three schools during that week to teach them songs and dance moves, so they could give a professional performance. iSingPOP is a singing, performing, and resourcing project that helps children and families engage in Collective Worship in school, church, and at home. Jessica's bubbly good nature and passion for sharing the Christian faith engaged pupils and resulted in a lot of fun and laughter.
Pupils and staff from Open the Book acted out Bible stories about Easter Sunday, the Road to Emmaus, Ascension and Pentecost – with some hilarity as an angel got hedged in up in the pulpit, disciples danced down the aisle and Jesus got his lines mixed up! Open the Book is a Bible Society project which offers primary school children an opportunity to hear key Bible stories told by a team of Christians from local churches, who present the stories during assemblies or acts of collective worship.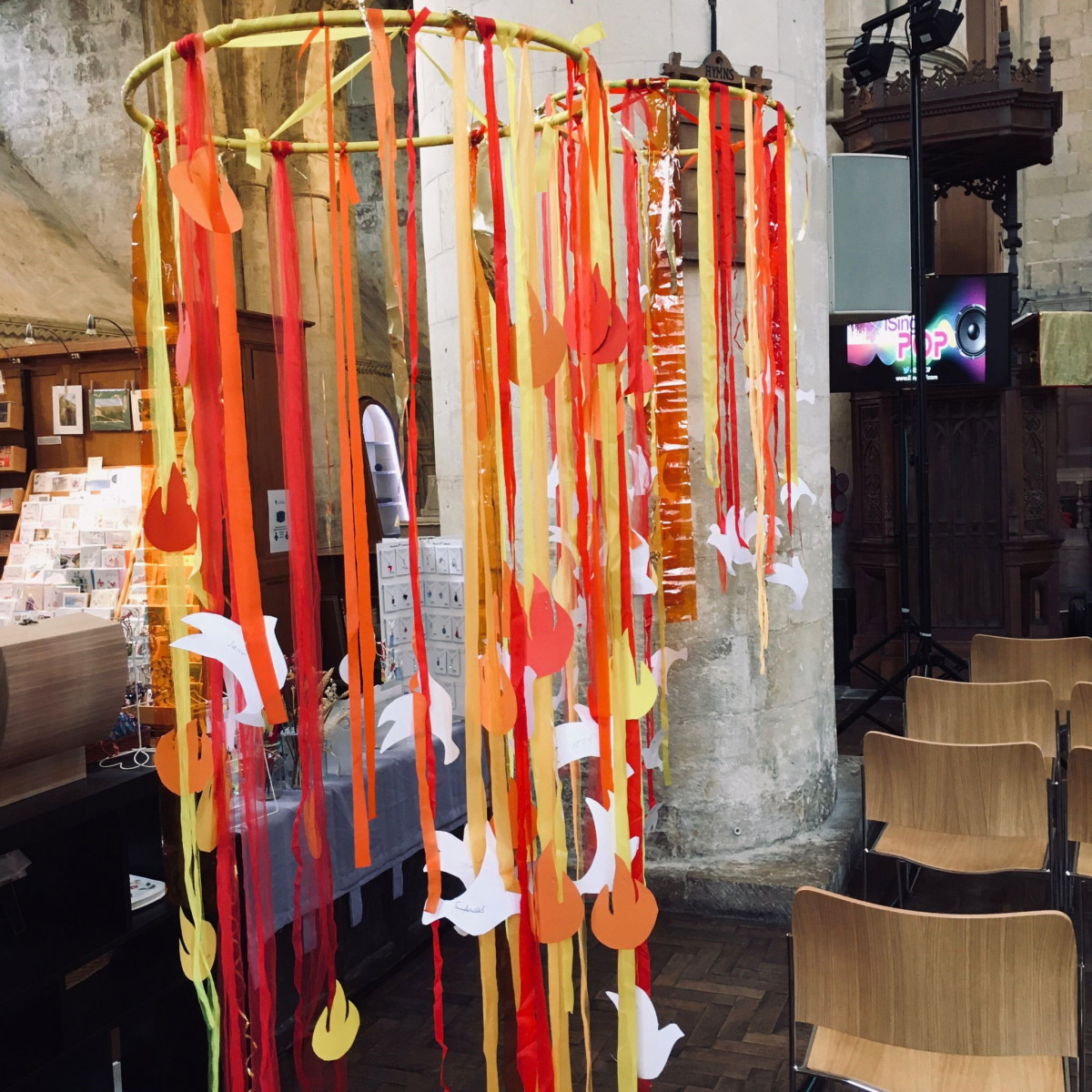 There was also an art project helping pupils to explore symbols connected with the Holy Spirit – each school created a Holy Spirit hula hoop with coloured streamers, doves and flames, including their prayers. The art is currently on displayed in Malmesbury Abbey and will return to be displayed in each school in the coming weeks.
The festival was the vision of Becky Fisher, Licensed Lay Minister (LLM), the recently retired Rural Schools and Churches Worker in the Gauzebrook group of churches, North Wiltshire, who is also a Bristol Diocese INSPIRE Mentor. Planned before the pandemic, it took a lot of hard work, from securing funding, co-ordinating across 3 schools and organising the festival to run smoothly on the day.
James Osler, Head of School for Langley Fitzurse Primary School said, 'The children were brilliant.'
Katherine Bloomer, an LLM who works with 4 church schools across the Draycot Benefice, said, 'The joy of being together, singing and celebrating in such an ancient place of worship will remain a very special memory.'