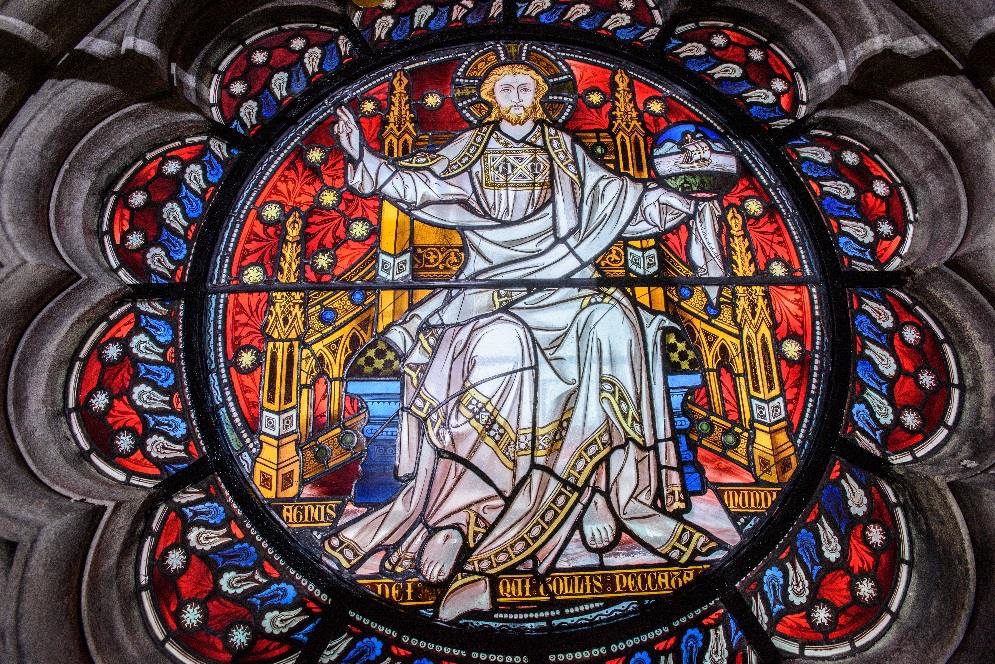 Bristol Cathedral has unveiled its Victorian Rose Window, which has been newly restored and repaired after gift given by a donor wishing to remain anonymous.
The project began at the end of July and has been completed in time for Advent and Christmas. In celebration of the work, the Cathedral is also launching a new windows trail for families and children and publishing its first Cathedral colouring book.
The Very Revd Dr David Hoyle, Dean of Bristol said: We are utterly delighted. We watched with interest as the work was done to repair stone work and metal in need of urgent attention.
"The most startling and thrilling consequence of the repair is to get the glass back, not just restored, but suddenly brilliant and eye-catching. The west end of the cathedral is changed.
In the 1530s, the medieval nave of the Augustinian Abbey that had been founded by Robert Fitzhardinge was being re-built. However, in 1539 the Abbey was handed over to Henry VIIIs commissioners, closed and the work on the nave was never finished. Housing was built on the nave site and for the next 300 years the congregation worshipped awkwardly in the truncated transepts and east end.
By the 1860s the central tower was becoming structurally unsound and so in 1868, G. E. Street was commissioned to build a new nave in the gothic revival style. J.L. Pearson added the two towers at the west end and a further re-ordering of the interior was completed in the early part of the twentieth century. The rose window was an integral part of the nave scheme and was designed and made in 1877 by Hardman, one of the worlds leading manufacturers of stained glass at the time.