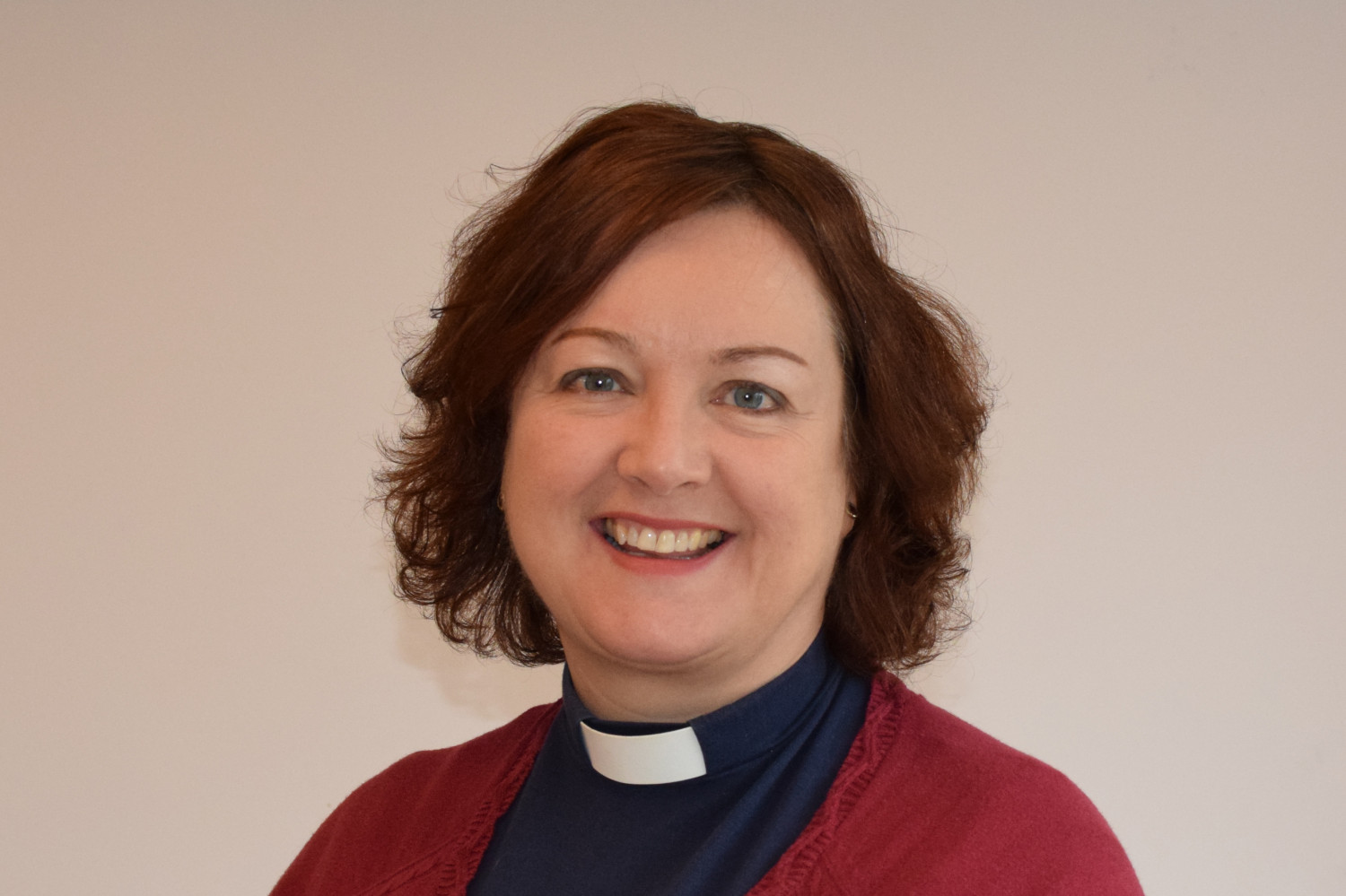 The Bishop of Bristol, Rt Revd Vivienne Faull, is pleased to announce that Revd Trudie Wigley has been appointed Area Dean of Swindon.
Trudie, who is vicar of Dorcan church in East Swindon, will become Area Dean of Swindon from 4 January 2021. She takes over the role from Revd Canon Raymond Adams who has been Acting Area Dean of Swindon since 1 April 2020.
Following a curacy in Swindon, Trudie has been vicar of Dorcan church since 2014, an ecumenical partnership with the Methodist church. She is active across the town and, as well as serving on the Deanery Leadership Team, is on the steering group team of Good News for Swindon, an ecumenical movement in the town.
She holds a number of posts in the Diocese of Bristol, as a member of the Bishop's Council, the Finance Committee and the Diocesan Synod.
Originally from Berkshire, Trudie read Physics at Oxford University and went on to have a career in finance, working in London as an Investment Fund Manager for a number of financial firms and banks, including as a director of the investment arm of a large UK insurer.
Trudie is married to Andrew, a Methodist minister, and they have two teenage children. Her interests include scuba diving, playing the piano and walking.
Revd Trudie Wigley said: "We are at a key time in the life of the diocese, the wider church, and more locally across Swindon and I am delighted at this invitation to serve as Area Dean. I look forward to sharing with others in this ministry as we embrace new opportunities and face the challenges, and as we encourage and support one another in serving God and bringing in His Kingdom.
"I would like to thank the outgoing Area Dean Revd Canon Raymond Adams for all his support and hard work during these challenging times."
There are seven deaneries in the Diocese of Bristol. Area Deans play a key role in helping resource parishes as they implement the diocesan vision and priorities, as well as reporting to the Bishop on any significant matters arising from their churches.
The Bishop of Bristol, the Rt Revd Vivienne Faull, said:
"I am really pleased that Trudie has agreed to take on this role at such a key moment for the Diocese as together we discern where God is leading us in these unprecedented times. Trudie brings exemplary skills to the role of Area Dean as a pastor and a strategic thinker, as someone with wide knowledge of the Deanery, and experience of life beyond the Church, notably in investment and finance.
"I have been impressed by Trudie's determination to work collaboratively as Area Dean and I know she will do this with good humour and skill. I, and my Senior Team, look forward to working with her."