Creating Connections is the name for our vision and priorities for 2016-2020.
Jesus came with a message and a vision for the world.
The message, the Good News, is that we can all be reconnected with God. The vision is of the Kingdom of God, a world where peace and justice reign and the whole of creation is redeemed and restored. This is God's big idea.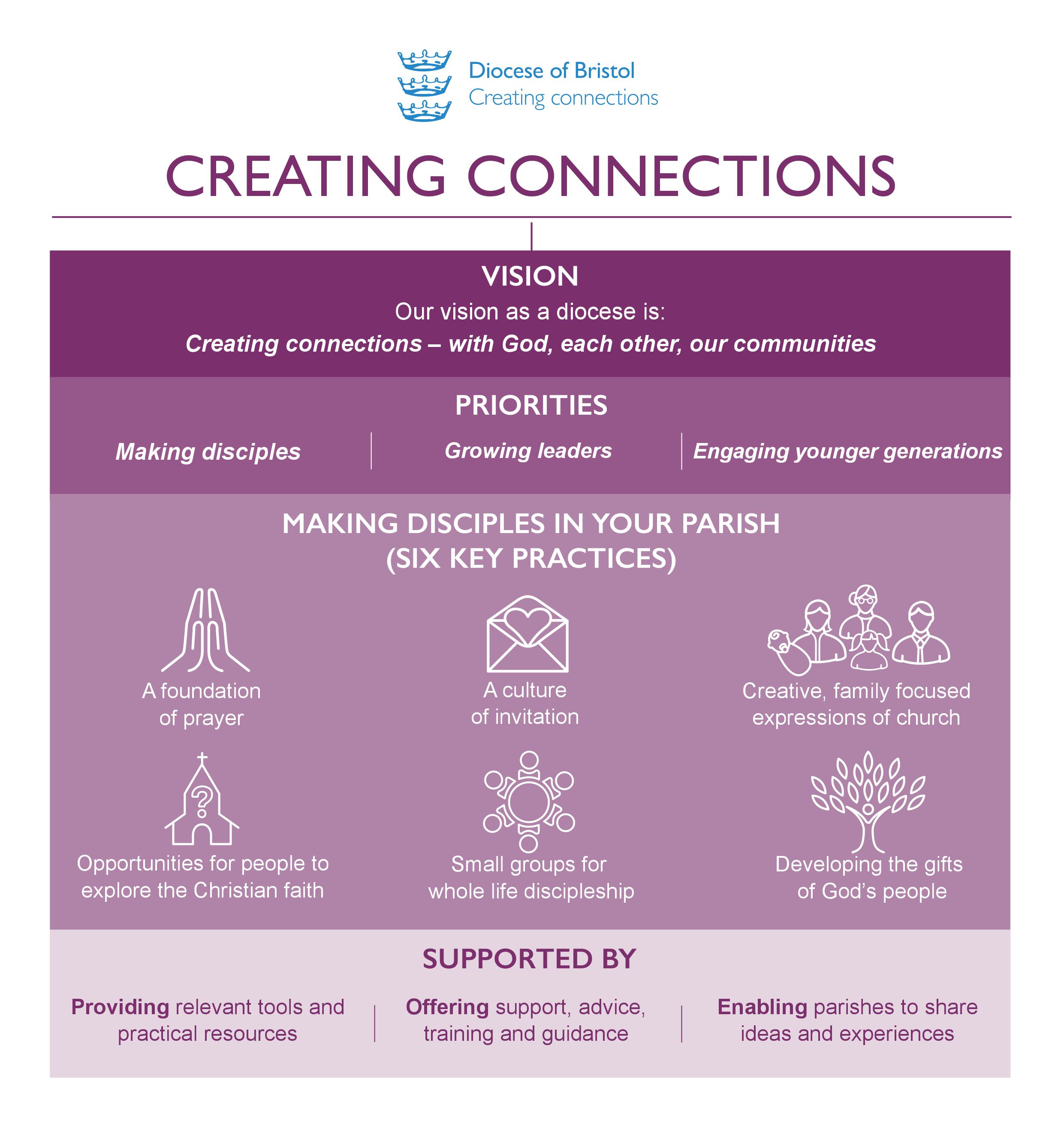 As Christians we not only believe in this big idea; we play a part in making it a reality.
In our churches, when we connect with God, we may then connect others with Him: we share Jesus story; we show what it means to follow Him; we become signs of God's Kingdom in the world.
When we join together to do this across our diocese, we become a life-changing movement that can connect every person and every community with God.
This is our vision for the Diocese of Bristol. It is an audacious vision energised by an all-powerful God.
You can download a copy of the vision and priorities here
You can download a short PowerPoint presentation that introduces the Creating Connections vision and priorities here
The 'Creating connections' mission planning toolkit enables parishes to consider their plans for mission in light of the 'Creating connections' vison and priorities and to discover the part they will play within this.

Read in full: Toolkit for parishes
Read in full: Toolkit for parishes (plain text)

The Making disciples in your parish' resource introduces six ways your church can create connections and make disciples.
To find out more about these and to access helpful resources and ideas click here.

The Making disciples survey resource has been designed to assist parishes with determining the most appropriate ways to support their congregations to grow as disciples of Jesus Christ.

Download the 'User guide' here
Download the 'Survey form' here
Download the 'Analysis spreadsheet' here

The Diocese of Bristol Creating connections Discipleship Course is a five-week discipleship course themed around our diocesan vision, Creating connections.

The sessions, written by our 2017 Bishop's Staff team lead participants to consider what it means to be a disciple connected to God, each other and our communities.

Click here to view and download the course materials.
101 Ideas
To support the Diocese in meeting the priorities of our 2016-2020 vision, we are bringing together 101 ideas, from our parishes, for each of our priorities.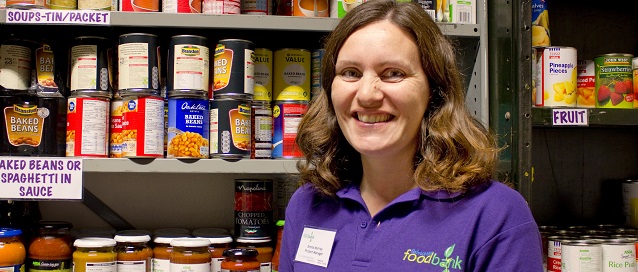 As part of the 2016-2020 vision and priorities, four key priorities were highlighted, which you can read about here. This resource has been gathered by our churches and our diocesan advisers, to support the meeting of these priorities. Though the 2016-2020 vision and priorities is now coming to an end, you can still access these ideas.
Many of these ideas have been developed, tried, and tested within our churches. By sharing them here we recognise that we are connected to each other and able to support, advise, bless and help one another as we seek to serve God's purposes in each of our parishes.
Do you have a great idea to share? Submit your ideas for inclusion here.