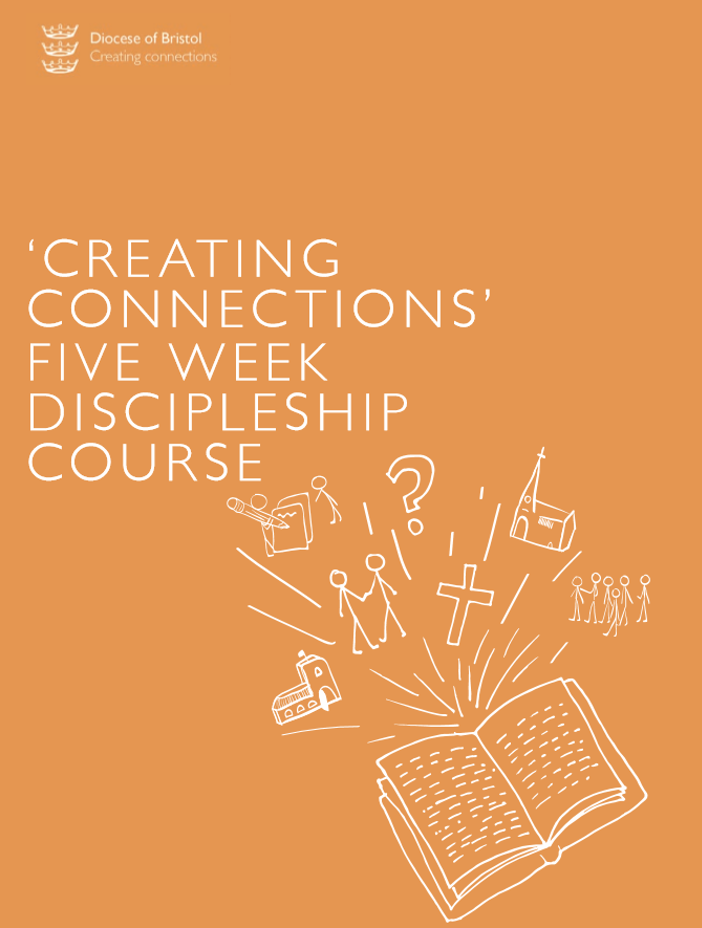 The Diocese of Bristol Creating connections Discipleship Course was launched in 2017 as a five-week Lent course which has now been adapted to be used at any time during the year.
The course is themed around our diocesan vision, Creating connections, and leads participants to consider what it means to be a disciple connected to God, each other and our communities.
It is our prayer that, as small groups meet together across the Diocese to spend time exploring God's word through this resource, we would discover afresh what it means to be a follower of Christ bearing witness to His name.

Each session is accompanied by a leaders guide which includes the suggested elements of each session:
A hospitality idea and introductory activity to help people to connect and build relationships with each other.
A Bible study and prayer activity to help people explore and deepen their connection with God. Each study has been written by a different member of the 2017 Bishops Staff Team.
A topic question for groups to discuss and a challenge for people to undertake during that week, to help them to connect with the communities of which they are a part.
Each topics introduction has been written by Janey Hiller in 2017.
You are free to edit the session as you see fit to meet the needs of your group. Each session is also accompanied by a participants sheet which includes the questions for the Bible study. Again you are free to edit and adapt these questions as you feel appropriate.
Download our guide 'How to... Create effective small groups' here.