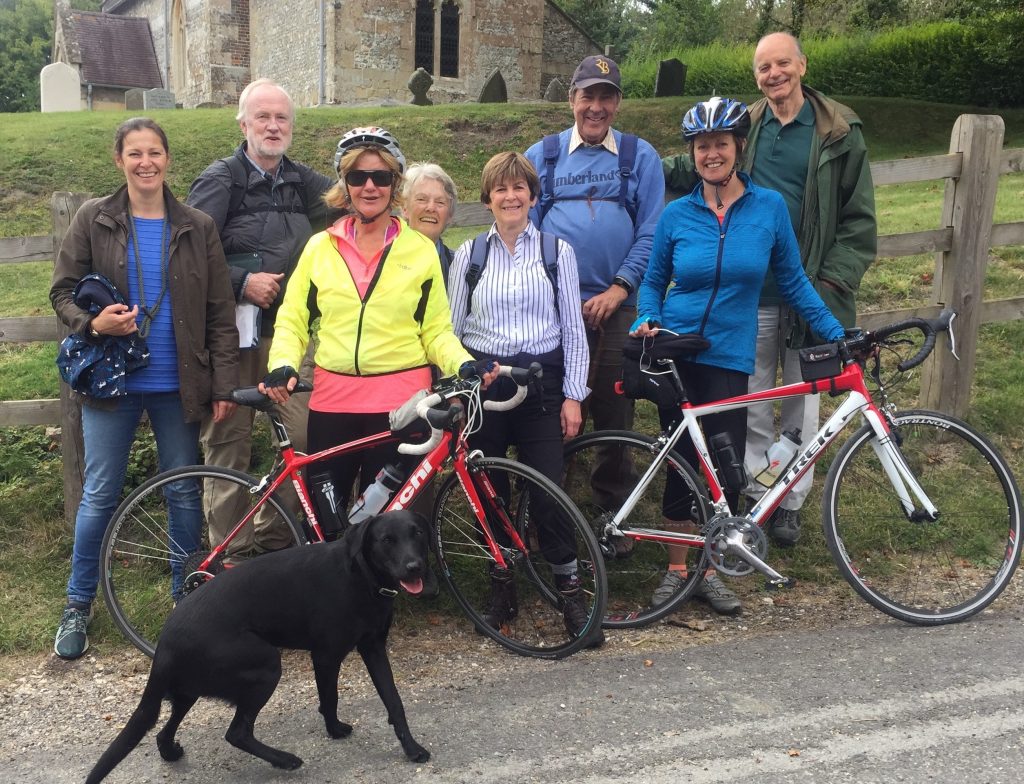 Over 40 churches in the Diocese of Bristol are excited to join with 90 churches in Salisbury in this years Wiltshire Ride+Stride. Most of the churches will be open on the day, and many will have someone to welcome participants with refreshments.
Last year, over 400 individual sponsored participants participated in the Wiltshire Ride+Stride, raising a total of £60,000!
This year, supporters also have the options simply donating to the Trust, if they don't feel able to partake physically in the event.
Nigel Jackson, Secretary of Wiltshire Historic Churches Trust and Ride+Stride organiser, said:
"The annual Wiltshire Ride & Stride is an enjoyable and purposeful sponsored event that raises much-needed funds to help with repairs and community enhancements in Wiltshire churches and chapels. In this very difficult year, it is hoped that churches will turn out to ride and stride in line with the outdoors exercise guidance from the Government and enjoy whatever they choose to do and the contribution that they make to this crucial Wiltshire fundraising event."
Ride+Stride is a sponsored bike ride or walk supported by the National Churches Trust and organised by local historic churches trusts. Cyclists, walkers, and horse riders raise money by being sponsored to visit local churches on any route of their choice.
For more information about Ride+Stride and how to participate, please view the Wiltshire Historic Churches Trust website.
The money raised by Ride+Stride is shared evenly between the participant's chosen parish and the Wiltshire Historic Churches Trust. This enables the Trust to further support local churches by making grants for critical church repairs and church facilities.
Several churches in the Bristol Diocese are also taking part in the Gloucestershire Ride+Stride. Information of which can be found on the Gloucestershire Historic Churches Trust website.