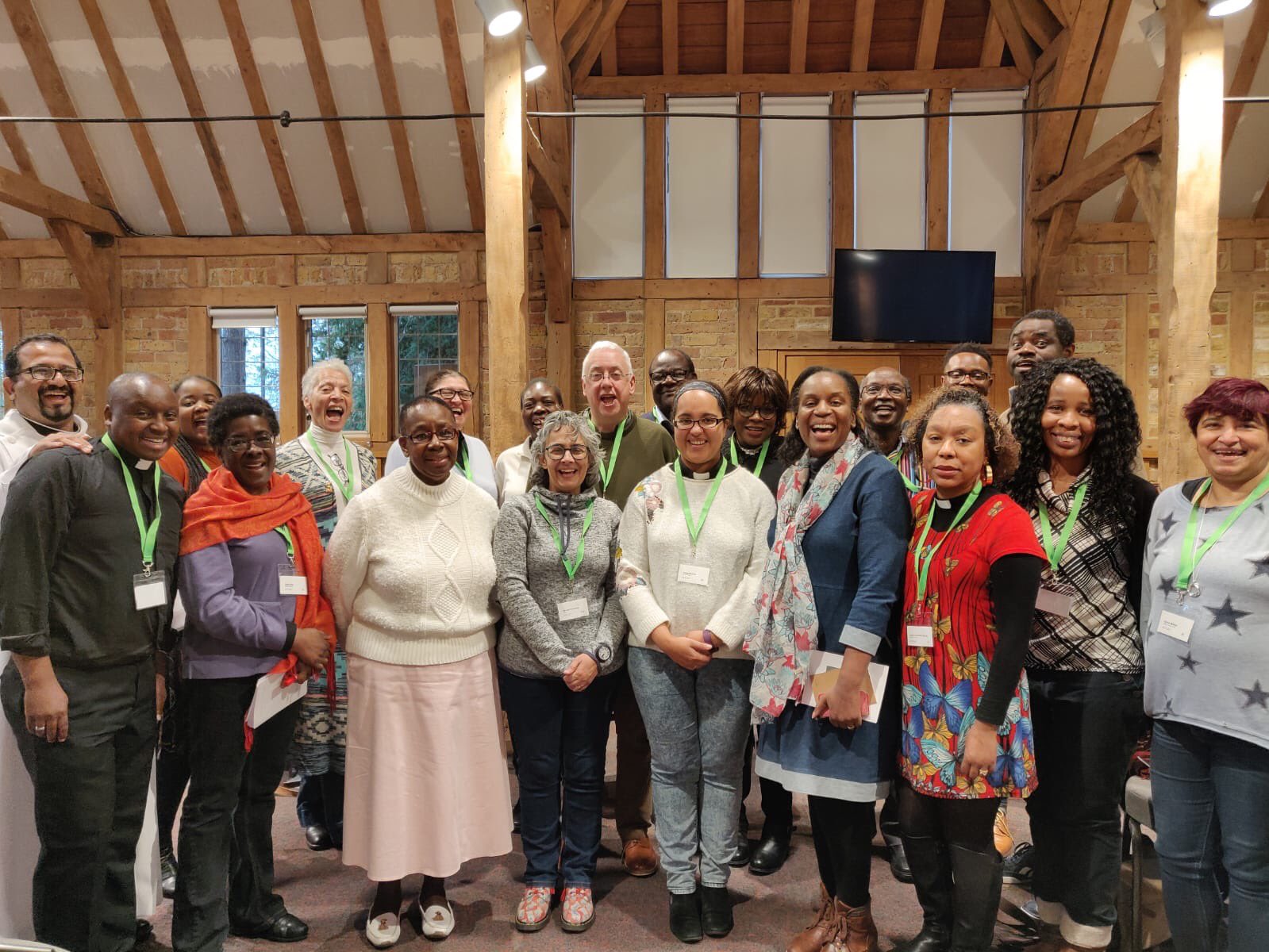 Revd Dr Cathy Okoronkwo, who was appointed Vicar of All Saints and St Barnabas, Swindon in September, recently represented the Diocese at the CMEAC DLP/MEAC Officers residential conference. Here she reflects on the event:
In November, a CMEAC DLP/MEAC Officers residential conference was held at High Leigh.
The Committee for Minority Ethnic Anglican Concerns (CMEAC) has responsibility for addressing issues, in as far as they have implications for BAME groups within the Church and the wider community.
Powerful presentations from a creative and contextual perspective were made by Revd Azariah France-Williams, Revd Dr Sharon Prentis, Revd Mike Power, Canon Linda Ali, and Revd Lusa Nsenga-Ngoy, as delegates wrestled with the question of how we encourage the visibility and engagement of BAME people in our churches and communities.
Throughout the conference the overarching question was what do we mean by the Church being a representative people of God. Who is missing from our metaphorical Kingdom table, and whose voices arent being heard?
This conference provided an opportunity to lament and celebrate the negative and positive experiences that BAME people have had, and continue to have, within the Church of England. Through our conversations and dialogue it was acknowledged that there is still a long way to go in terms of creating a Church were BAME people feel they can belong, participate and flourish in the life of the Church.
There was a real sense by many at the conference that we, as the Church of England, need to reframe and retell our story in such a way that offers a generous inclusion to all people at every level of church life, and across the depth and breadth of the Church.
Resources
Race and Ethnicity in the Church of England - policy and thinking
I too am CofE - video presentation to General Synod: