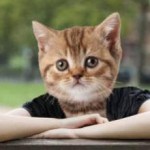 The Childrens Society is calling for changes to the law to protect 16 and 17 year oldsfrom harm, abuse and neglect.
Seriously Awkward is their major campaign focus for the next two years, with plenty of activity planned after the report launch.
Right now, one in three of this countrys 16 and 17 year olds isforced to deal with multiple problems like poverty, poor health and lack of supportive relationships and isespecially vulnerable to sexual exploitation and domestic violence. But in many areas they are neither protected as a child nor treated as an adult. Because of their awkward age, many professional agencies are walking away altogether.
The Seriously Awkward campaign began with the publication of their report,which highlights the systemic failings faced by the most vulnerable teenagers. The Childrens Society works with thousands of teenagers each yearandsee that too often the most vulnerable older teenagers are being let down by the law and not getting basic protections to keep them safe, healthy and happy.
The charity estimates that half a million 16 and 17 year olds face particular risk of harm because they are already dealing with multiple issues such as poverty, poor health or a lack of supportive relationships. This period of adolescence is known as an awkward age, but the challenges are seriously awkward for the most vulnerable teenagers falling between the cracks of childhood and adulthood.
You can support the campaign initially by signing the online petition.
Too old, too young?
Too old, too young? Theology on the ambiguity of adolescence and the impact of neglect is a collection of essays from The Children's Society which puts paid to any notion that the Bible has little to contribute to the debate on adolescence.
The collection couples the depth of theological wisdom from the likes of Rowan Williams, Krish Kandiah and Angus Ritchie with the latest research and insight into the reality facing teenagers today. The essays invite us to explore the ways in which we as individuals, churches and communities can respond to the needs of adolescents facing neglect today.