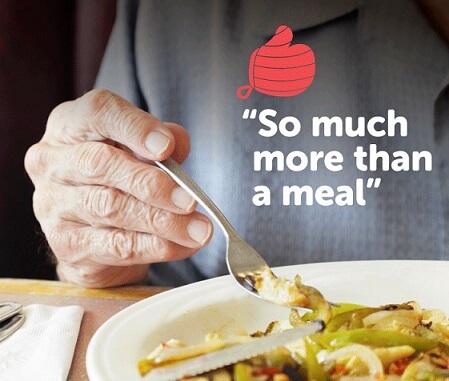 B&A Church are responding to the cost-of-living crisis this winter by cooking 300 hot meals a week to deliver to Warm Spaces across the city.
In previous winters, B&A have been involved in a project called Love Christmas, part of a national campaign run by Love Your Neighbour. In 2021, they raised £23,000 and gave away 2000 gifts to social workers, foster carers, healthcare workers, teachers and others who are vulnerable locally. This year, they wanted to build on this and do something to support people throughout the winter months.
In the summer, they heard that Bristol City Council were commissioning churches to open up 'Warm Spaces' in areas of deprivation across the city this winter, to offer warmth, support and community to those struggling to pay the bills. As a church in a relatively affluent area of the city, they weren't asked to be a Warm Space, but as they prayed about what they could do about the cost-of-living crisis, they realised that churches asked to be Warm Spaces would need their help and support.
As a church family, they have always had a bit of an obsession with food and have been running a free hot meal for anyone and everyone on a Wednesday evening for years now and in recent months have seen guest numbers rise as costs rise and more and more people are struggling to put food on the table. Their weekly Ukraine welcome hub meals and Hong Kong community dinners regularly attract 40-50 guests, and they also pack and deliver boxes of supplies to 30 families in North Bristol twice a month.
They had already employed a couple of B&A members as chefs to help them out part time with all the cooking for their weekly meals so it made sense that their part to play would be to expand on what they already do and cook hot meals for Warm Spaces.
They are really excited to be partnering with FareShare who'll be sourcing and providing surplus food every week for the B&A kitchen. They have also covered most of the costs of employing their chefs full time thanks to some generous donors.
As a church family, they are now looking to raise the remaining £30,000 needed to cover the costs of fuel, kit and Christmas gifts to give away to Warm Space users. Everyone is giving what they can, some who are able to will be sharing their energy bill rebate of £400 from the government.
They believe that Jesus has something to say about the cost-of-living crisis and their hope and prayer is that as churches unite across the city and open their doors to those in need, that people's lives would be transformed both practically and spiritually. That people would find a warm welcome, delicious food, and Jesus, the one who meets all our needs.
To find out more about the B&A Love Your Neighbour Winter Appeal visit babristol.org/winterappeal and please give generously this winter. Thank you for your kindness. You can also see their video here.