A huge welcome to Esther Williams who has joined us recently as a Safeguarding Caseworker.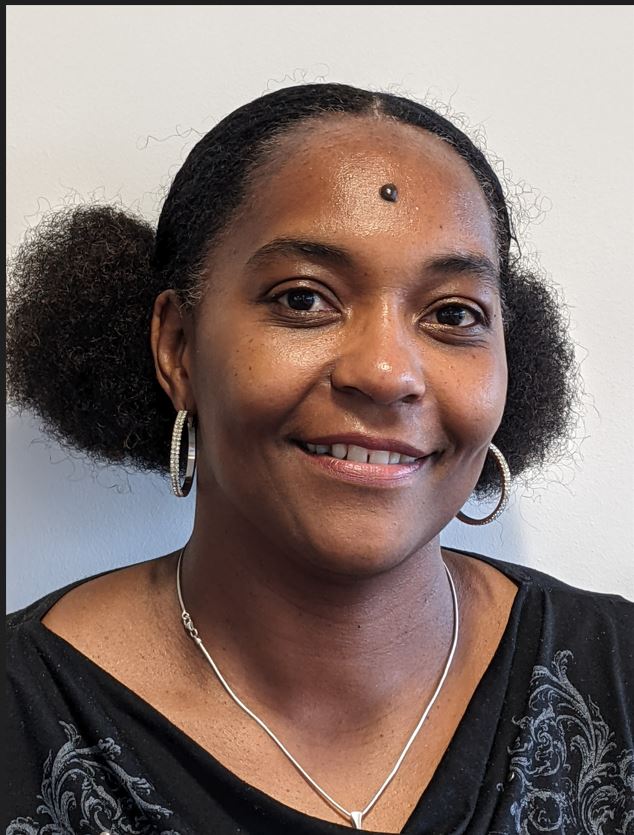 Esther started her working life as a nursery nurse then went on to complete a degree as a primary teacher. Esther has had an interesting and varied work life mainly in the voluntary sector but always within the local community.
Before joining the Safeguarding team, she was a project coordinator for the Diocese of Bath and Wells specifically working on a pilot project focused on tackling modern slavery and exploitation.
Alongside this, she is also an exam invigilator for an inner-City Bristol school and in the past has also worked for several years, managing a safe house for a women's non-profit organisation.
Just for something different, Esther has also had a small catering business since 2015 supplying Caribbean fusion meals for special events for which she regularly ropes family members in to supporting her with and she is always busy doing something!
Commenting on her new role, Esther Williams said, "I am so happy to be part of the Diocese of Bristol here at Hillside House.
"I have come into the role of Safeguarding Caseworker and been made to feel so welcome. I am enjoying meeting everyone and finding out what they do in the Diocese and am looking forwarding to making my contributions to the team.
"I think my new role will draw on so many of the skills I have acquired over the years, and I feel like this is going to be an exciting journey where together with the team I can contribute to making a positive difference to people's lives"
Caroline Jowett-Ive, Director of People and Safeguarding for the Diocese added, "Safeguarding is of the utmost importance to the Diocese of Bristol and we always aim to provide effective safeguarding training, support, advice and policies so that the well-being of children, young people and vulnerable adults is enhanced and every person has the opportunity to flourish and be safe in our church communities.
"I am absolutely delighted to have Esther as part of my safeguarding team as her personality, skills and experience will be a real asset and I am very much looking forward to working together on this very important priority.
Welcome Esther, we hope you enjoy your new role!