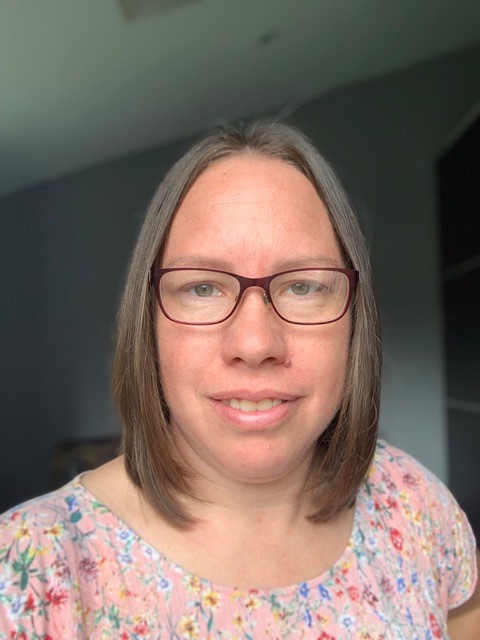 We are delighted to welcome Charlie who has joined us recently as our new Youth Missioner focusing on Yate and Fromeside.
Having grown up in the Yate parish, Charlie has worked as a registered nurse for the last 17 years. She was a Theatre Sister at the Bristol Children's Hospital and most recently, she worked as a prison nurse. Alongside her nursing career, she also has a number of volunteer years as a Youth Leader with St John Ambulance.
Since having her own children, Charlie has focussed more on serving with children's and youth work in the parish. In April 2020, she started the two year 'Exploring Christianity' course with the Diocese of Bristol and although at the time, being a nurse in the pandemic was hard, she found great comfort in these studies and it really enabled her to deepen her faith, through careful discernment and led to her feeling that perhaps she was being called to do something else other than nursing.
When this role came about, she felt drawn to it and after a successful interview, was faced with closing the chapter of being a practising nurse which is also something that she had done and enjoyed so very much and stepping out into her new chapter in faith.
Charlie Blackett said, "I am very much looking forward to this role and getting out across the Mission Area and meeting new people.
"It's not easy being a young person nowadays. Many are still overcoming challenges post pandemic, alongside the usual stresses and pressures of life and so I really hope that we can grow a team to reach the young people right across the Mission Area and walk alongside, offering support, strength and guidance to them and their families.
"I really feel that God is calling me to strengthen the Mission Area building on the great work that is already taking place, shining a light for our children and young people so that they may come to know Jesus, through a variety of groups and activities and a whole lot of fun."
Rt Revd Vivienne Faull, Bishop of Bristol said, "I am very pleased to see Charlie take up this role and hope she will enjoy supporting our children and young people. Early next year, we will be launching our new five-year strategy, Transforming Church. Together and a key area of work within the strategy is to strengthen our links with under 18s."
Charlie is married to Justin and has three school age children.