Two local couples among the first in the country to marry once lockdown restrictions were lifted.
On Saturday 4 July two couples in the Diocese of Bristol were among the first couples in the country to celebrate their wedding day since lockdown was announced on 23 March.
Sarah and Dave Rowley were due to marry on 28 March. On Saturday, they married at St Sampson's, Cricklade. With six people present, the couple were able to spend their special day with their three children and a few close friends. They were also joined by family and friends from as far away as Germany and Chile, who tuned in via Zoom. When asked if they would support Dave and Sarah in their marriage now and in the years to come, many of the zoom congregation joined in with a loud "we will!".
The Revd Shirley Danby, Associate Minister of St Sampson's described the wedding as a 'great joy' for the church, as well as the couple.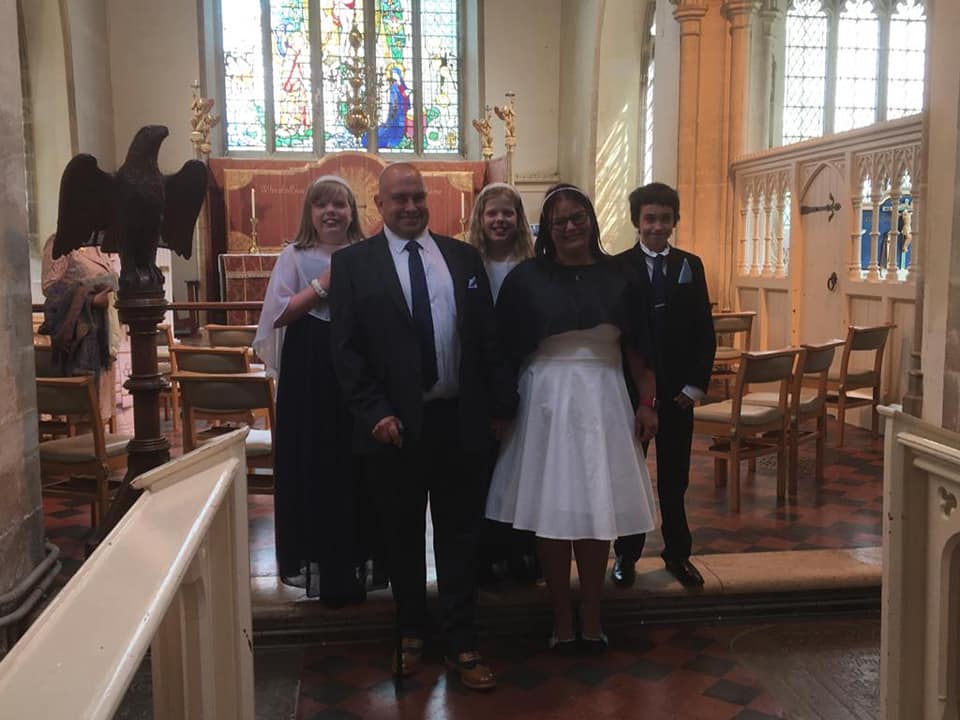 Clare and Henry Neel were due to marry on 4 April. On Saturday, they married at All Saints, Garsdon. The couple shared their special day with their parents, close relatives and their best man. After the wedding, they celebrated with a BBQ in the garden. Clare and Henry are now celebrating their honeymoon down in Cornwall. They are also excited to celebrate their marriage with a big party next year.
The Revd Steve Wilkinson, Vicar of All Saints, (who loves all things wedding related) said it was, "nice to be back in business with such a happy occasion."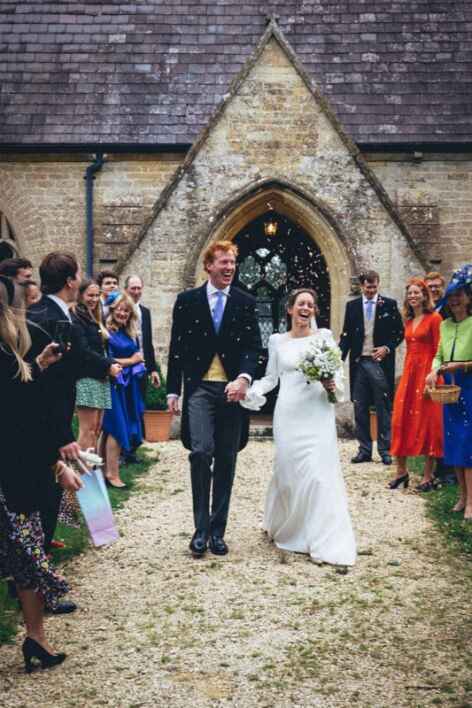 On 29 June, the government announced that weddings could once again take place from Saturday 4 July, after being forbidden in March due to the COVID-19 pandemic. Along with the announcement, the government published guidelines on what is and isn't allowed. The guidelines include a limit of thirty guests, a ban on singing and a recommendation against receptions. Though some couples decided to postpone their big day until later in the year, others have decided to tie-the-knot as soon as possible.