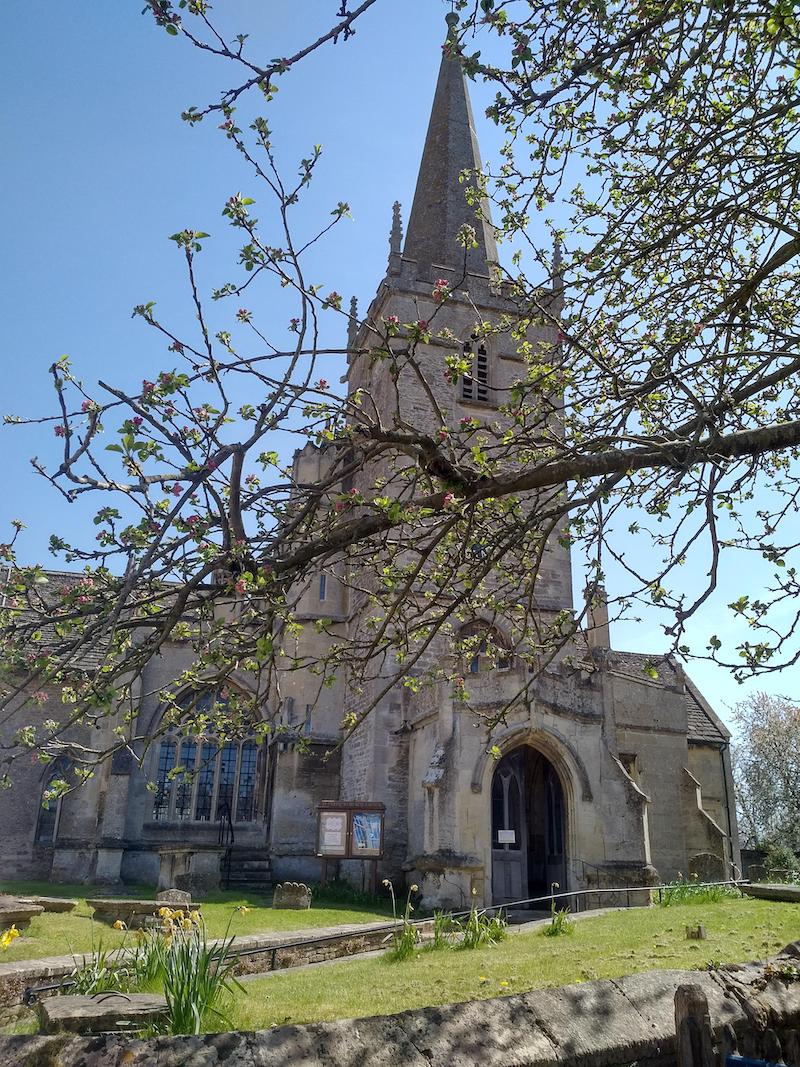 Three parishes in the Diocese of Bristol have been awarded grants as part of the second round of the government's Culture Recovery Fund.
The National Lottery Heritage Fund and Historic England have allocated £44 million to over 470 heritage organisations, in the second round of the Culture Recovery Fund which in total consisted of nearly £400 million in grants and loans to help the culture and heritage sector reopen and recover.
The PCC of Lacock with Bowden Hill has been awarded up to £20,300 for St Cyriac's church in Lacock. Rev'd Mary Gubbins, part-time Self-Supporting Minister Team Vicar in the Greater Corsham and Lacock Team, said:
"We are very pleased that we have been awarded a grant from the Culture Recovery Fund to help us meet the costs of reopening to visitors in a Covid-safe way. St Cyriac's, in the heart of the village of Lacock, is an important feature in the history and culture of the village, and in normal times we welcome more than 25,000 visitors a year. We are immensely grateful to those involved in making the bid, and to Historic England and the other bodies involved in considering our application".
Other grants were awarded to the PCC of Sutton Benger in Wiltshire, for up to £10,800, and to St Mary's Church in Bitton PCC for up to £15,700.
Lucy Williams, the Churchwarden of All Saints Church, Sutton Benger said:
"We are obviously delighted to have been awarded Lottery Heritage Recovery funding for All Saints Sutton Benger. This has been a very challenging year and we have been unable to hold our normal fundraising events. This grant enables us to update our lighting system to a much greener and more cost-effective LED system. It will help us on our way to a Bronze Eco-Church award."
The fund will also enable All Saints to upgrade its PA/AV system so that they can live stream services, enabling people to attend major life milestone services when distance or Covid restrictions limit their ability to do so. It will also provide them with the opportunity to produce DVDs on site, so that people who do not have internet access or knowledge are still able to engage with the church.
Nicola Bennetts, of St Mary's Church, in Bitton, said:
"St Mary's aims to be at the heart of the community in Bitton, as a place of worship and a centre for community events; we also attract visitors from further afield to this historic and ancient church. This grant will help us to reopen this summer and to continue to tell its rich story."
The grant will provide a much-needed boost to the church's maintenance fund, and enable some improvements to safe opening and communications.
You can find full details of all the funding here.
Image: St Cyriac's, Lacock