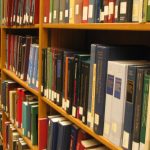 Are you an existing chaplain who needs to reflect on your role? Are you someone who might consider this an area of voluntary work which you could fulfil?
Chaplains can be found across the education sector from primary to university levels caring for the emotional and spiritual wellbeing of students and staff.
Going to college can be a daunting experience for many young people as take a key step towards either work or university.
But while colleges are excellent places for education and training them academically, there is more to a students needs than the curriculum alone. This is a vulnerable time of life for young people when they need spiritual and moral support for their whole wellbeing.
Multi-faith Chaplaincy teams hold a vital position in colleges, often providing the pastoral, cultural and spiritual support that would otherwise fail to exist.
Engage to Impact
The Engage to Impact conference works to equip, educate and encourage chaplains and chaplaincy teams in Further Education around key issues of importance facing education, chaplaincy and student support services today.
An outstanding selection of speakers, who are leading experts and practitioners in their field, will talk on subjects including:
Prevent and Radicalisation
Islam, women and employability
The future of chaplaincy
Multi-faith unity through mindfulness
Effective integration of chaplaincy services.
There will also be seminars and networking opportunities that promise to be of great value whether you are a chaplain school, FE or HE, a student services professional, minister or simply curious to find out more.
So if you are currently a chaplain or are interested in exploring the work of chaplaincy, then this conference is for you.
Engage to Impact takes place on 13 October 2016 at St Michaels Church, Stoke Gifford, Bristol.
You can find more information and can book your place at our Eventbrite page
.