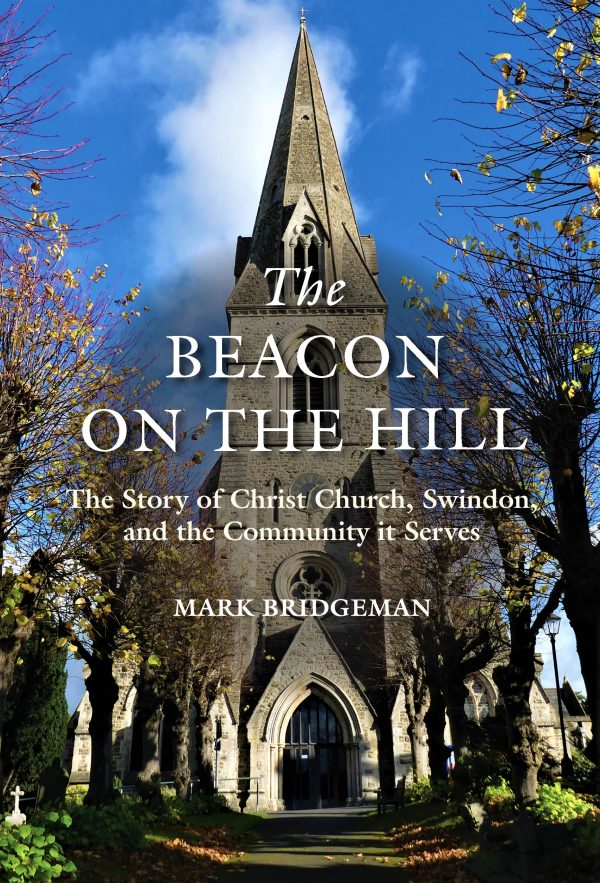 'The Beacon on the Hill' has been written to celebrate the 170th aniversary of Christ Church, Swindon, in 2021. It provides a comprehensive study of how the history of this historic place of worship ties into the growth and development of Swindon itself.
Like a beacon rising above the skyline, Christ Church has watched over the town of Swindon for the past 170 years. The story of the church and its people provides an intimate commentary on the community surrounding it and its unique place in the history of the town.
In 2001 Swindon historian Brian Bridgeman published The Old Lady on the Hill, his seminal history of the church. Now, 20 years later, Brian's son Mark (a published author in his own right) has expanded, revised and updated it to produce The Beacon on the Hill, a unique study of the grade II* listed church that, perhaps, reflects the story of Swindon more than any other building in the town.
The book portrays the highs and lows of the people and the incidents that shaped the lives of so many Swindonians. From the opening of the Great Western Railway, Victorian scandal and two world wars, to the 21st century remodelling of the church, and its outreach into the community it serves.
Author Mark Bridgeman said:
"The towering presence of Christ Church watching over Swindon from the highest point in the town is a metaphor for so much, especially in these difficult times.
"This book is a tribute to the vision, dedication and hard work of everyone involved at Christ Church. I hope everyone enjoys reading it as much as I enjoyed writing it."
All proceeds go towards the upkeep of Christ Church, Swindon.
The book is now available for £13.00 by emailing friends@christchurchswindon.co.uk