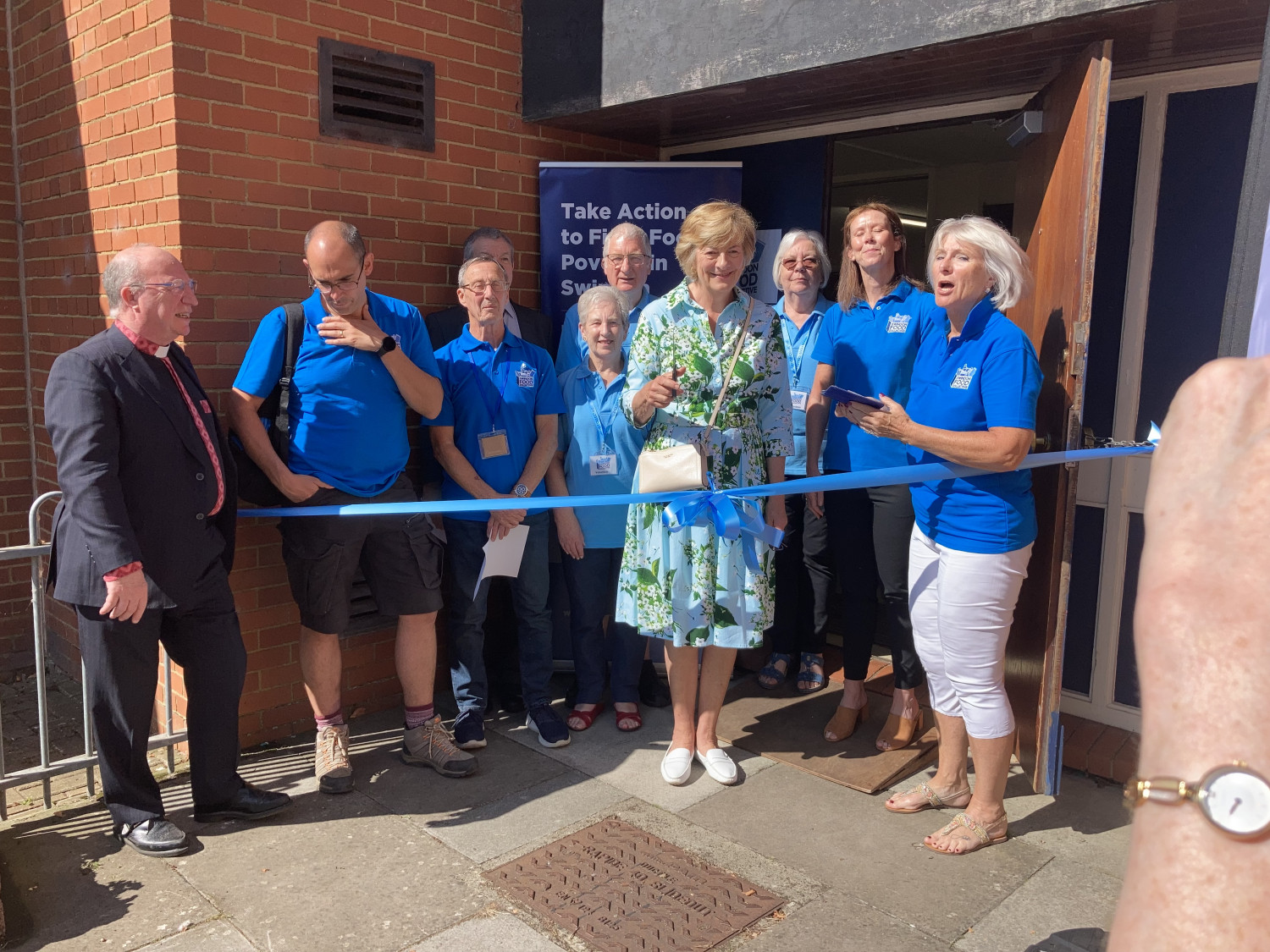 Swindon Food Collective officially opened a new food distribution centre at St Timothy's, Dorcan Church on 8 July. At the opening was High Sheriff, Fiona Lansdowne Marchioness of Lansdowne who was supported by the local community and church leaders.
Thank you to everyone who has made this happen as we serve our community in partnership with the Food Collective. Those who have prepared the building at St Timothy's, the team of weekly volunteers, those who have completed the paperwork, Dorcan Church, Cher and the Food Collective, Paul Tayler, duty manager and many others.
We ask God to bless our work both in helping people in this practical way and also in seeking justice and change such that our work will no longer be needed. Thank you everyone for your support.