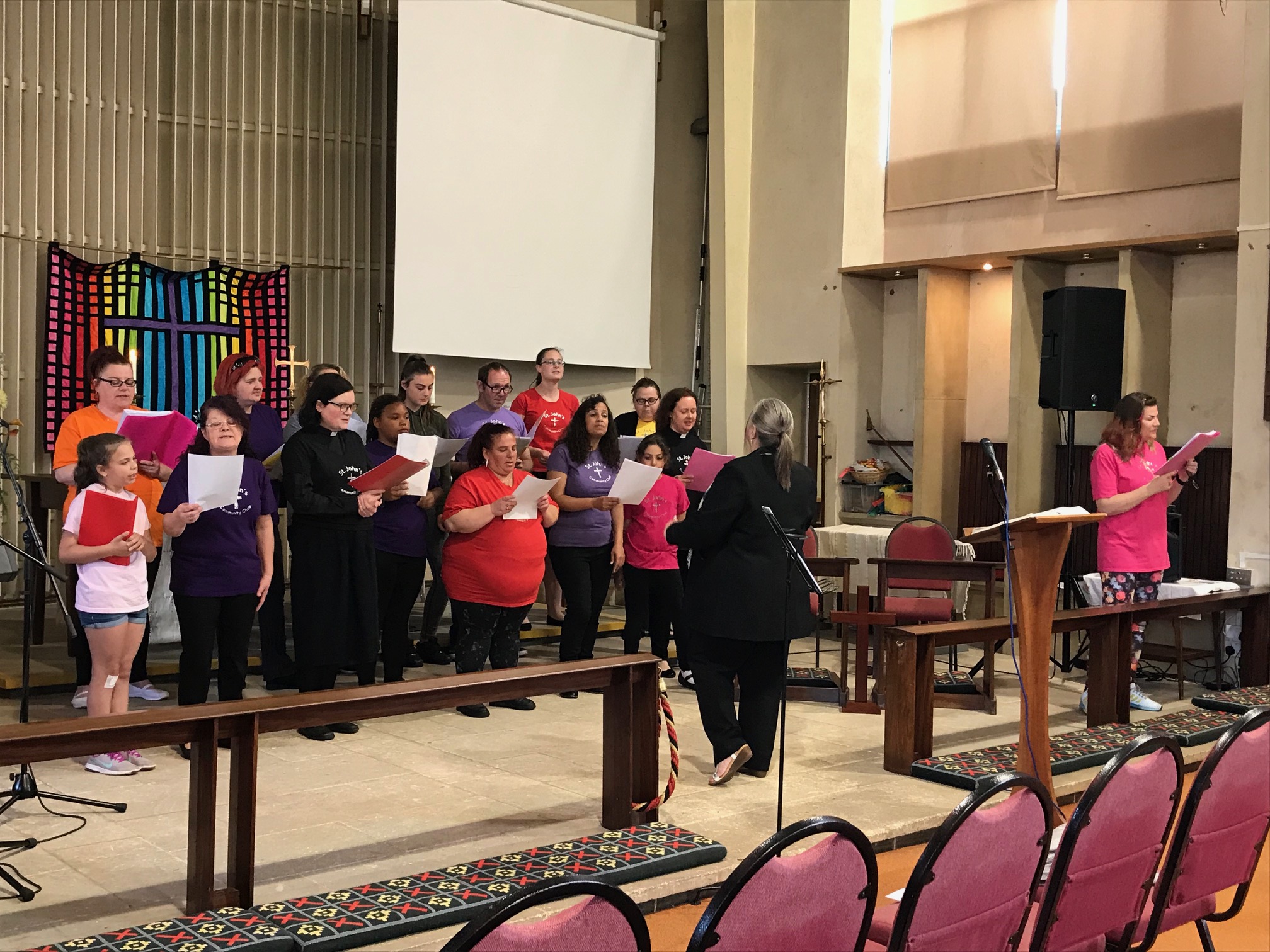 The parish of Parks and Walcot, Swindon is amongst the 10% most deprived in the country and receives Lowest Income Communities Funding. This has supported them in developing a ministry amongst unchurched women on the estate who are survivors of childhood trauma.
Over the past few years, a combination of gently building relationships, offering prayer, and sharing the gospel in a multi-sensory way using art, holding crosses, oils and laminated bible verses has led to a significant number of mostly single-parent mothers and their children coming to faith. 28 adults have been confirmed since 2013.
A weekly choir began in 2018 which has further developed relationships and faith. This has now led to a new fresh expression of Church once a month called Crazy Christians, after Bishop Michael Currys book of the same name. This is led by women from the estate and attended by 60 adults and children, with the incumbent, Revd. Linda Fletcher empowering them through a behind the scenes support role. St Johns also runs a Messy Church, as well as several other outreach activities such as the community choir and term-time tea and toast gatherings.