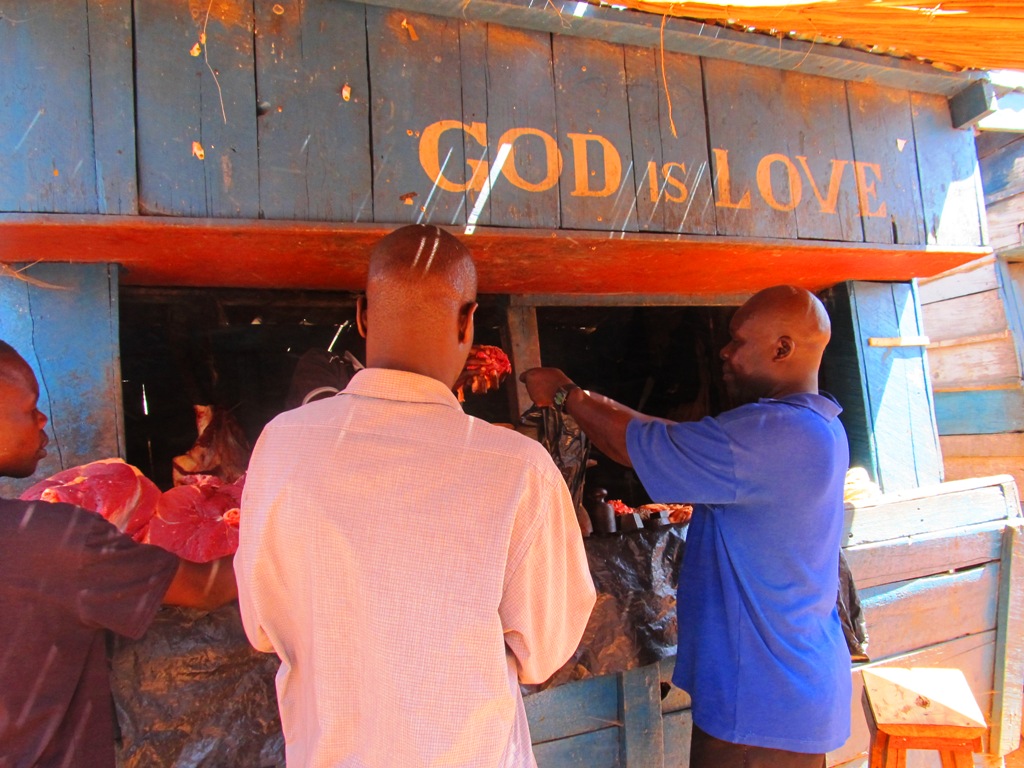 "God seems to be everywhere you look, we saw signs in every town and on every street that revealed a vibrant and all pervasive faith," says Astrid Domingo Molyneux, "it was a truly uplifting experience."
Impressed by the number and variety of signs that featured references to God in them Astrid decided to write them down, ending up with an lengthy list. Some of her favourites included:
God Is Good Restaurant

Because of Jesus Mother & Babies Store

Gift from God Goli Airtime

Jesus Cares Supermarket

Divine Grace Wholesalers

Gods Mercy Photocopying & Computer Services

Hope Savings & Credit

Psalm 23 Unisex Beauty Salon

Blessed Parking & Washing Bay

Paradise Property Services
God was also evident in general on the street greetings:
Pak o ban Jesu Praise Jesus; the response:
Jesu rama, loosely translating as, nothings impossible for Jesus.
The third main area where God is evident is in Ugandans worship. "Wow! The energy, enthusiasm and passion in their church services was palpable and infectious. I loved it. How could I not bring some of it back with me - and try to introduce it gently into our own services?"
One particularly favourite greeting is constantly used by Clare, one of the other group members, and Astrid now, when they meet, email, or in church services:
God is good
All the time
All the time
God is good.
For that is his nature.
Wow!
Astrid, who now worships in Almondsbury, is well known for a solo cycling expedition around the globe during which she covered over 20,000 miles on her bike!