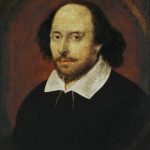 Members of St Augustine Church, Swindon are calling on the town to lend them their ears for a special Shakespeare-inspired fundraiser.
The church heading unto the breach with a 24-hour reading of the Bard's plays and sonnets to commemorate the 400th anniversary of his death.
It aims to raise 1,000 towards the upkeep of St Augustines Church, including repairs to the church building, which is in need of complete re-wiring, alongside other work to the heating, flooring and the brickwork.
The reading takes place from 10.30 am on Saturday 27 August to 10.30am on Sunday 28 August. It will include a performance from A Midsummer Nights Dream in the church grounds at 7pm on the Saturday evening, with drinks and nibbles.
Organisers are currently looking for people to take part in the reading itself, with half hour slots available. They are keen to find small groups to read the plays to make them more interesting to hear during the reading.
Visitors are welcome to come to the church at any time during the 24 hours to hear the plays, and, if they wish, can join in.
If you would like to take part in the reading itself for a half hour slot, email admin@staugustines-swindon.co.uk.
Further information can be found on theChurch website. It will also be tweeting its progress using the hashtag #shakespeare24 and updating Facebook as it goes too (search for St Augustines Church Even Swindon).