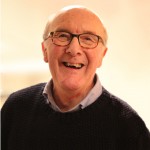 A service of thanksgiving will be held in memory of Martin Cavender at Wells Cathedral on Saturday 31st October at 1pm.
All are welcome to join family and friends for the service.
Bishop Peter Hancock says: Martin made an immense contribution to the life of the Diocese of Bath and Wells, as well as in his national work for Springboard and ReSource.
He was a great advocate for evangelism, and a practitioner in his own right. Many will be grateful for his personal ministry. Our prayers are with Cesca and the family as they mourn the loss of a true disciple of Jesus Christ.
Full detail on the Bath and Wells website
Read Martin's obituary on the Telegraph site