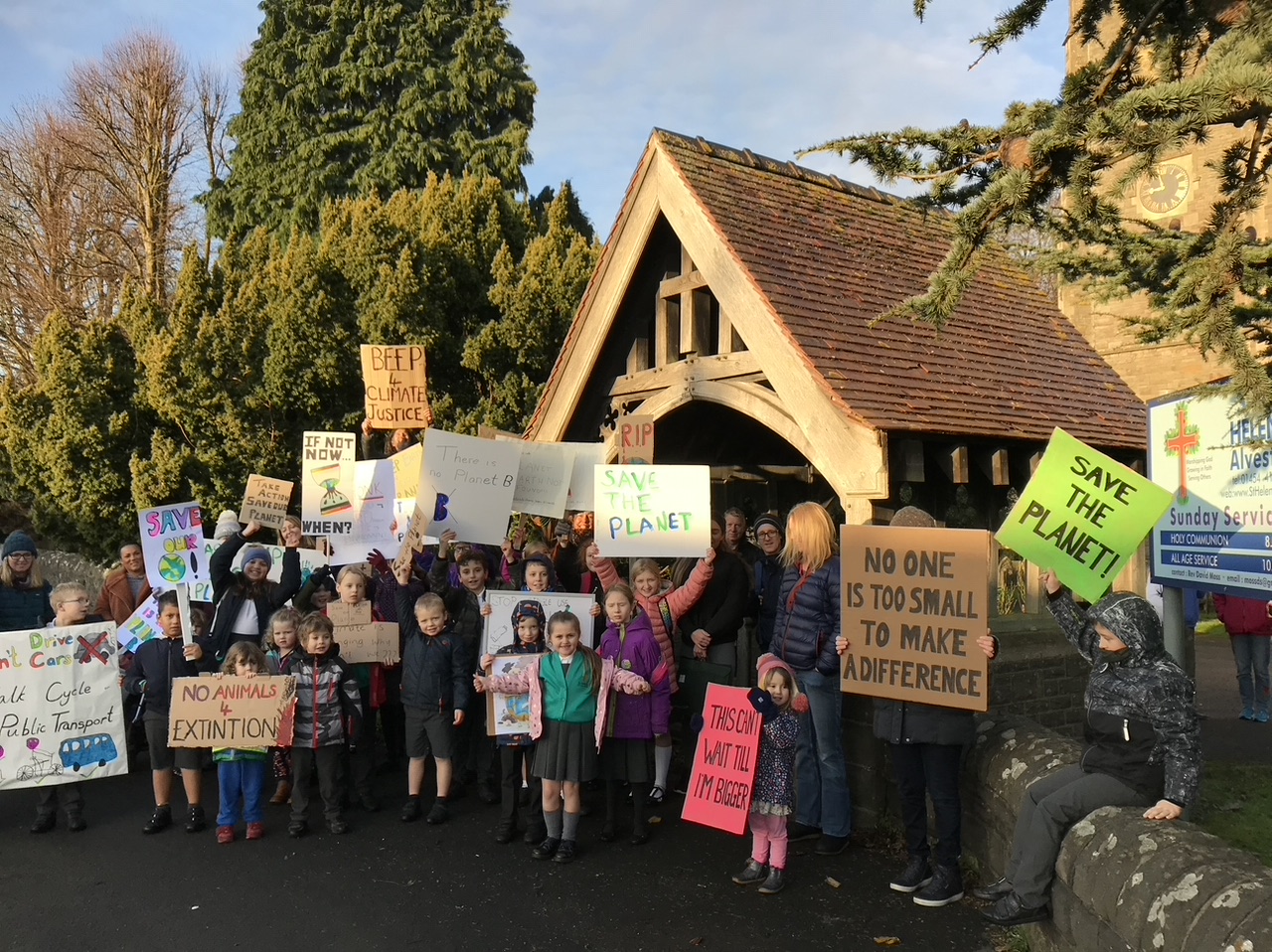 Children at St Helen's CE Primary School have been making their voices heard as they raised awareness of the Climate Emergency.
The pupils were joined by Revd David Moss from St Helen's Church as they gathered outside the school to show their concerns about climate change.
Reflecting on the morning, headteacher Andy Spens said: "Just over a year ago, Greta Thunberg sat by herself outside of the Swedish parliament protesting about the environment. 15 months on, over 7 million children and young people made their voices heard about climate change around the world at the most recent global protest.
"At St Helens CE Primary School in Alveston, a number of families joined the Youth Climate Strike on Friday 29 November, gathering together before the school day started to protest against climate change and promote the environment by the side of the A38."
The Diocese of Bristol declared a climate emergency in November, becoming the first in the UK to commit to reach net zero carbon emissions by 2030.