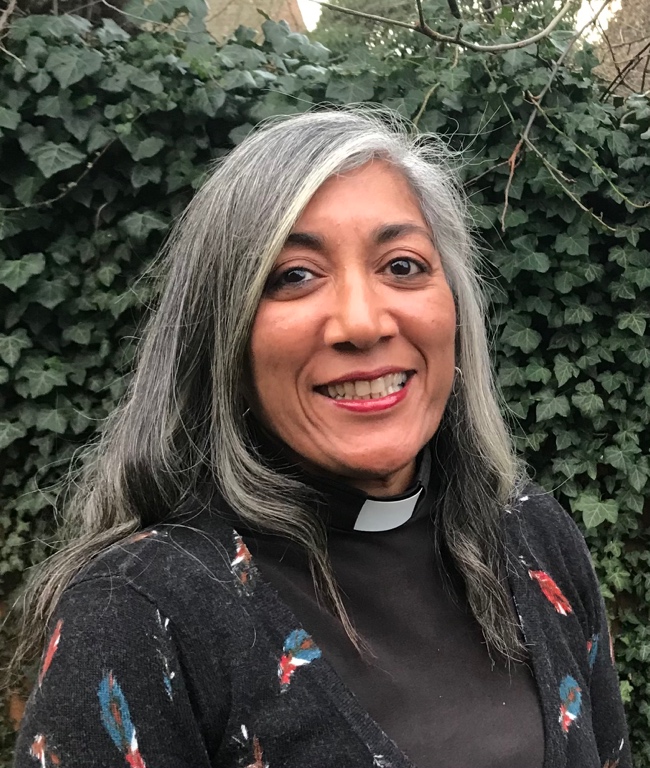 The Bishop of Bristol, Rt Rev'd Vivienne Faull, is pleased to announce that Rev'd Melanie Otto will be the new Priest in Charge of the churches of St Agnes and St Anne's in the heart of Bristol.
St Agnes and St Anne's churches are at the gateway to Bristol alongside the M32. St Agnes Church is at the heart of St Paul's in inner city Bristol, and St Anne's is situated in the middle of Greenbank, near Easton and Eastville. The churches serve their diverse local communities as places of prayer, worship and social action.
Rev'd Melanie Otto is currently Team Curate in the White Horse Ministry Team, a Church of England benefice in Westbury, North Wiltshire and part of the Diocese of Salisbury. She will be licensed in late March/early April 2021.
Melanie was ordained in Salisbury Cathedral after completing her theological training at Sarum College and Trinity College, Bristol. Before ordination, she worked as a Pastoral Officer in a local secondary school, supporting young people and their families through emotional, behavioural and social difficulties. Prior to that, she worked for the Probation Service and was Lay Chaplain at a local prison.
Melanie is married to Andrew, a Science Lecturer at Wiltshire College, and they have three grown up sons, one daughter in law, a new grandson, two girlfriends and a cat. She enjoys spending time with her family, singing, going for long walks and listening to the birds.
Rev'd Melanie Otto said:
"I am looking forward to joining St Agnes and St Anne's and discovering what God has in store for us as we become part of the church family in that area of Bristol. I am excited by the vision to make the churches more visible in the community and to get to know the local people and community groups.
"Bristol Diocese is seeking to be at the forefront of change, and I feel very privileged to be invited to join it at this exciting stage of its journey. I am also delighted to be returning to this culturally rich and diverse city."
The Bishop of Bristol, the Rt Rev'd Vivienne Faull, said:
"I welcome Melanie's appointment with much rejoicing. As we seek to tackle institutional racism and acknowledge and repent of the Church's past involvement in and benefit from the slave trade, this is a key appointment for us.
We have so much to learn from our black, Asian and minority ethnic communities and church leaders. I look forward to working with Melanie as she leads St Agnes and St Anne's into this new era and guides us in realising our wider commitments to be a Church which champions justice and is welcoming to all."