The Bishop of Bristol, Rt Revd Vivienne Faull, is pleased to appoint Revd Kat Campion-Spall as Dean of Women's Ministry.
In the role, Kat will seek to promote the full inclusion of women at every level of church life and to be a strategic advocate for women clergy in the Diocese. Kat will also be part of national networks supporting women in ordained ministry. Kat succeeds Canon Judy Ashby, and will take up this role in September.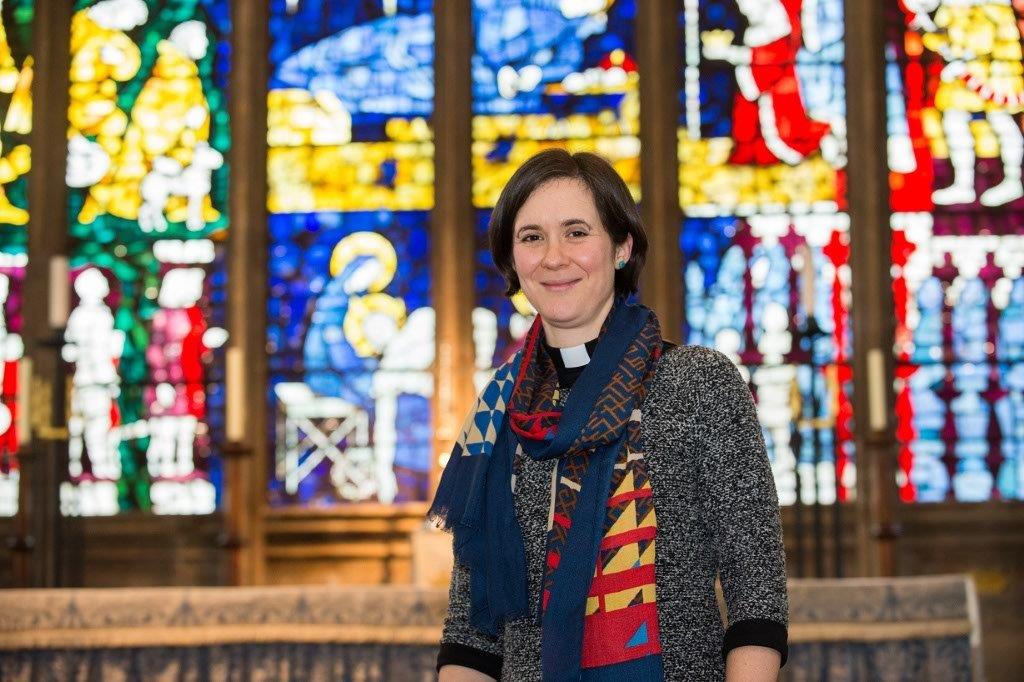 Kat has been Associate Vicar at St Mary Redcliffe, Bristol, for six years and will continue her role there alongside this new role. She has also been a member of Diocesan Synod and Bishop's Council since 2015. At a national level, Kat has been a member of the Women and the Church (WATCH) National Committee and a member of the national Transformations Steering Group, working within the Church of England to enable ordained women's ministry to flourish.
The Revd Kat Campion-Spall said:
"Having worked at a national level within the church for a number of years on removing barriers to women's flourishing in ministry, I'm excited to be able to bring this experience to work within the Diocese. It was great to meet many women clergy from across the diocese last autumn during the consultations that shaped this post, so I'm delighted to have this opportunity to work with them and the Bishop's staff team to bring about positive change."
The Bishop of Bristol, Rt Revd Vivienne Faull, said:
"The Diocese of Bristol has led the way in supporting the ministry of lay and ordained ministry, most notably in the first ordinations of women in the Church of England in 1994. Women do now play a full part in the life and governance of the Diocese of Bristol and since 2017 70% of candidates put forward for ordination have been women, but there are still barriers to their appointment and development, particularly for those who are younger. Kat will be supporting women in ministry, ensuring their voice is heard locally and nationally, and working with me to continue to support a diverse range of women from all backgrounds to follow their sense of calling to authorised ministry or ordination."