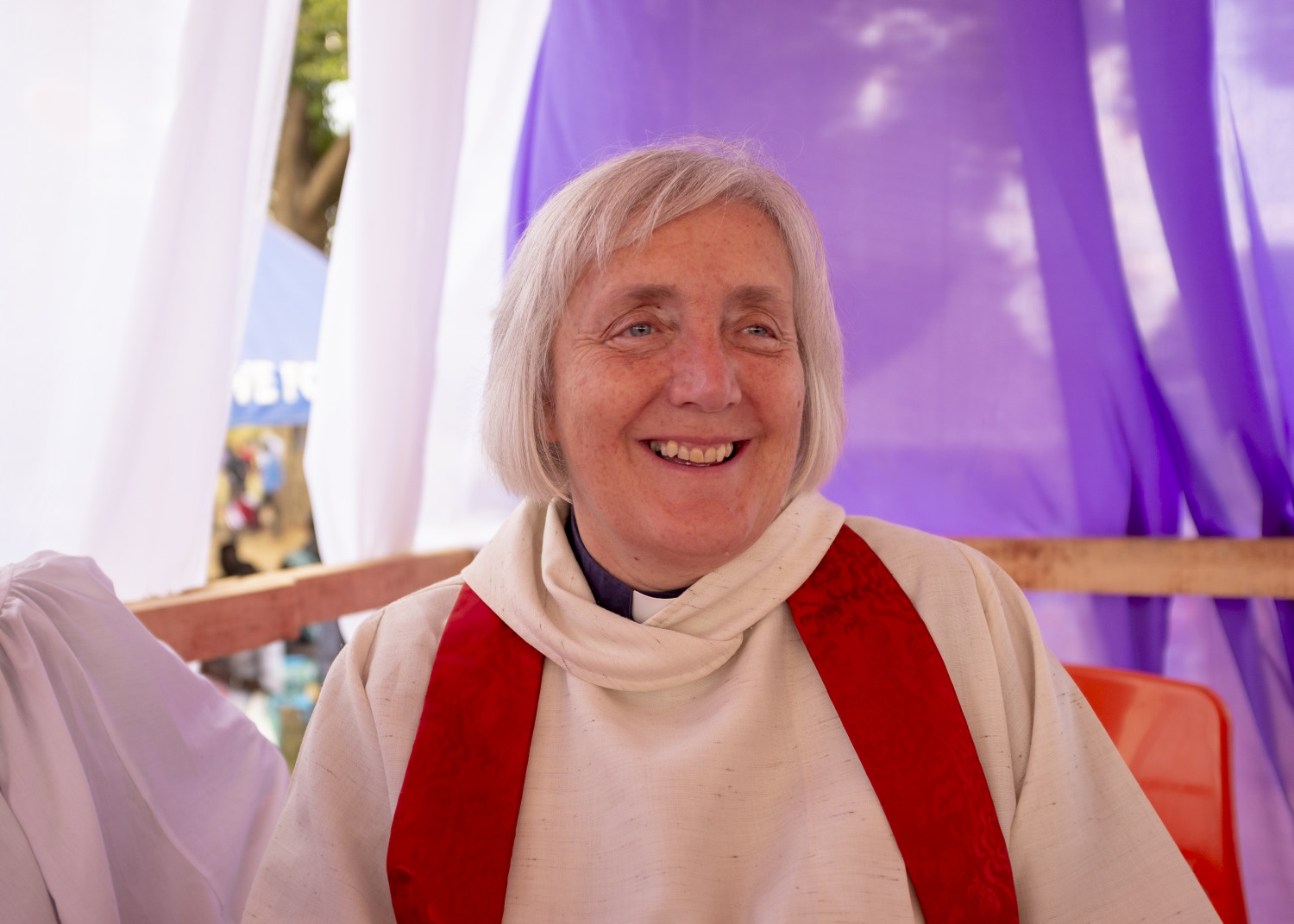 Having grown up in Southern Rhodesia (now Zimbabwe) and been involved with the Bristol Uganda link for several years, Revd Janet Lee has recently been appointed as the new link coordinator for the Bristol West Deanery.
Revd Janet Lee, assistant minister of Christ Church Clifton, describes how growing up in Africa with missionary parents led to a deep passion for global issues and world mission. Aged 18, she moved to Bristol to study Geography at university and has stayed ever since.
Janet was the chair of the Global Mission Team at Christ Church Clifton, which supports missionaries all around the world. She has also been deeply engaged in the Bristol Uganda link, visiting Uganda twice with the Bristol West Deanery.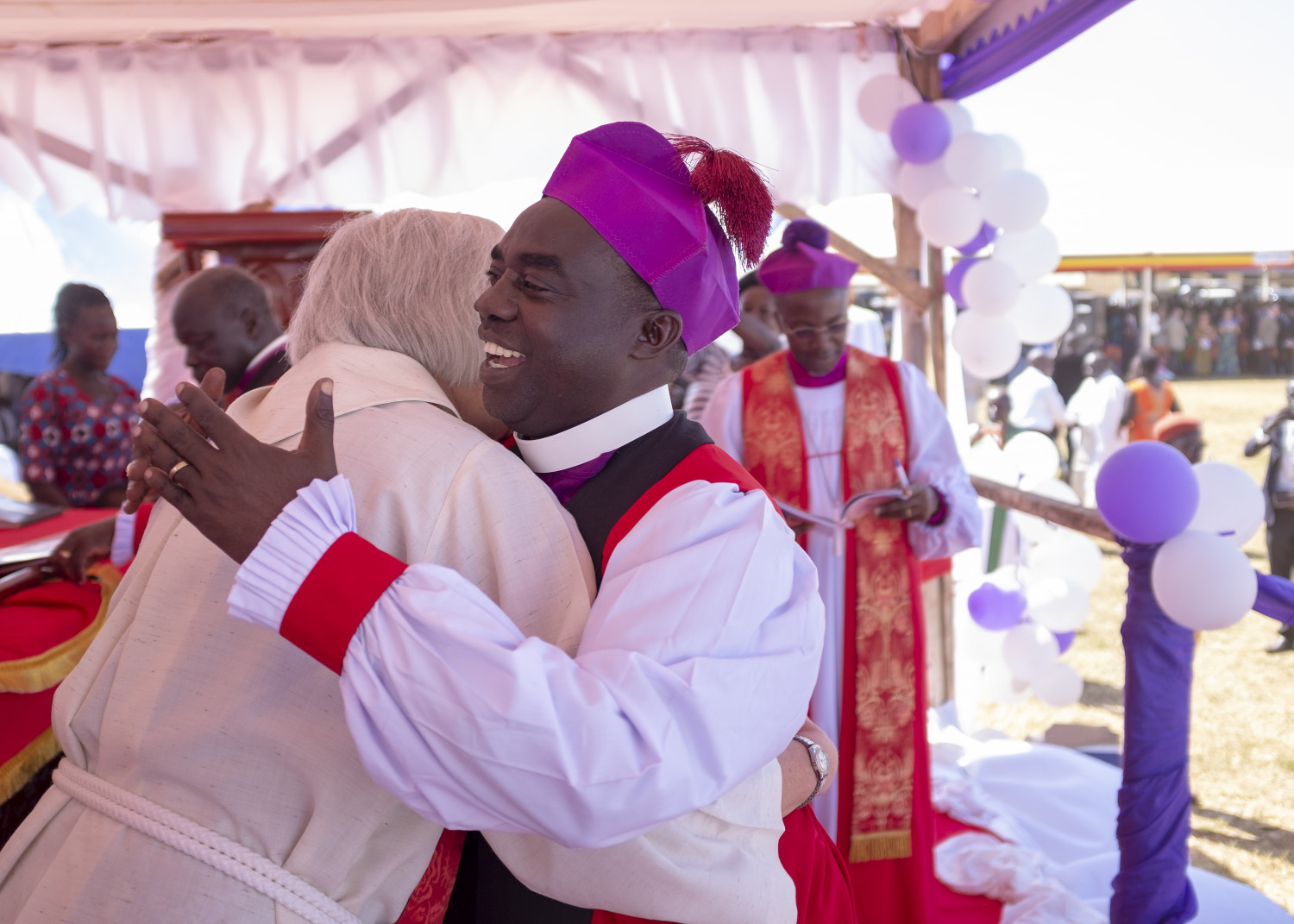 She recalls feeling at home on her first trip in 2015 when she stepped off the plane and heard the sound of the cicadas. She remembers the great welcome and generosity she received when she visited churches, schools and health centres. A highlight for Janet on this trip was meeting some of the people whose ordination training has been supported by Christ Church Clifton, through Mukono Christian University and Janani Luwum Theological College in Gulu. Janet remembers her personal faith being reinvigorated during the trip, after experiencing the faith of locals and their simple trust in God.
As link coordinator, Janet will oversee the relationship between the Bristol West Deanery and the three link Dioceses of Northern Uganda, Kitgum and Nebbi. She sees her role as continuing Ali Rowe's great work by building on the existing relationships between Northern Uganda and Bristol West.
She hopes to focus on educating clergy and congregations in local churches in the Bristol West Deanery and encouraging them to initiate their own projects. For example, All Saints Clifton has supported the school fees of four South Sudanese refugee children in Gulu High school and Westbury-on-Trym Primary School has sent laptops and school resources to Lakwatomer Primary School near Gulu.
As well as encouraging individual projects, Janet will encourage local churches to support the Nebbi Girl Child project this year. During the pandemic, vast numbers of young girls became pregnant due to their boarding schools being closed, poverty and abuse. In response, a proposal for prevention and support was drawn up by Scovia Adokwun, Social Care Coordinator in the Diocese of Nebbi. This year, the Bristol West Deanery will focus on this project, which provides life skills and health talks to the girls, as well as parenting sessions and support for paying medical bills. Janet is looking forward to seeing this project in action during her upcoming trip in October, with other members of the Bristol West Deanery.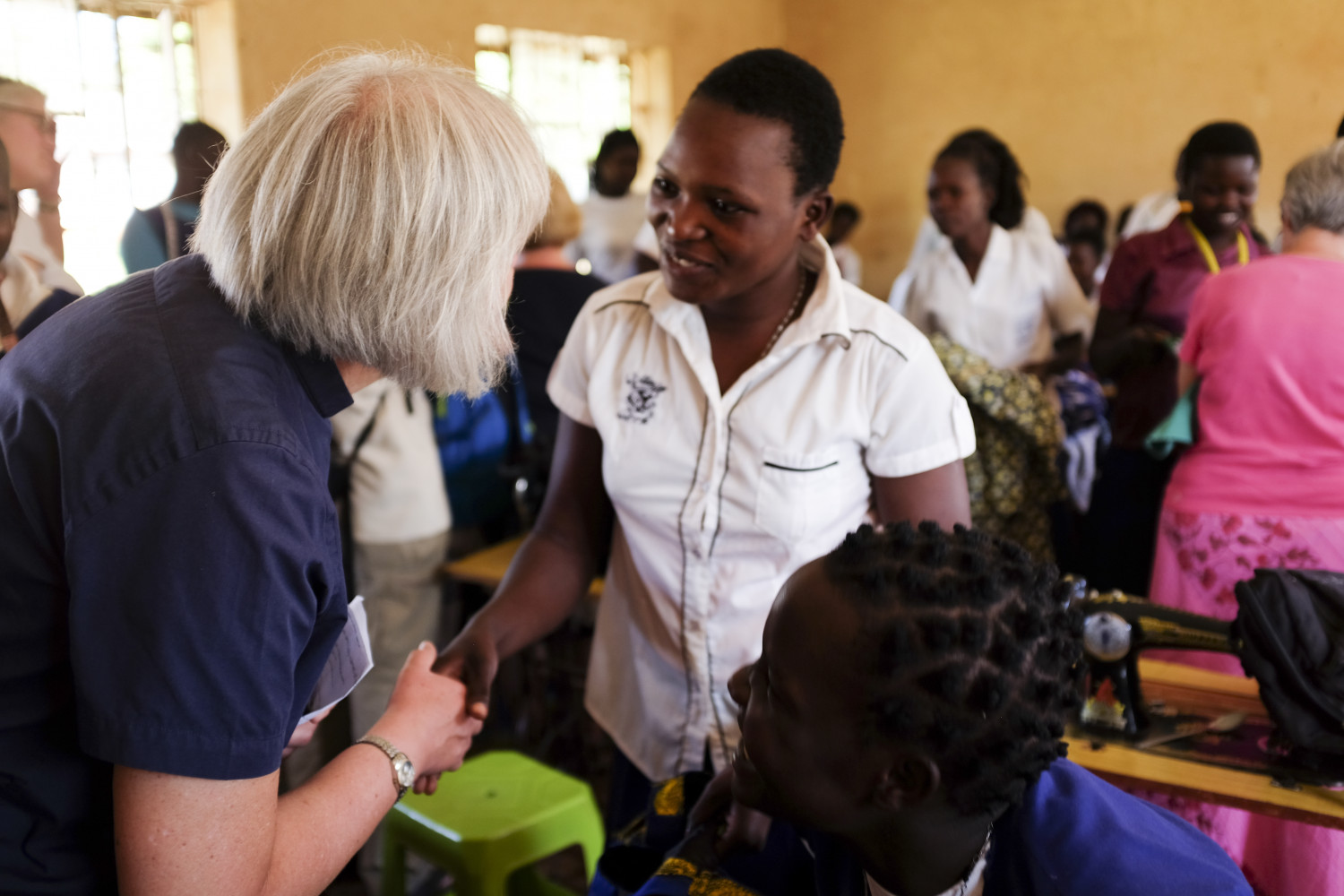 Going forward, Janet also hopes to focus on prayer. During the lockdown, Chris Dobson, link coordinator for the Diocese, initiated a fortnightly Zoom prayer for the link. Every prayer meeting involves space for Bristolians and Ugandans to share an update about what is happening in their local community, then a space to pray for current issues. Janet commented on how these prayer meetings have led to an increased sense of deeper partnership and enhanced communication between the trips.
For Janet, the Bristol Uganda link brings alive the global Anglican communion, "It is hard to get your head around the global church, but much easier to understand it when you have personal relationships with real people in one place. We may not always agree on theology or style of worship, but there is something special about bringing the communion of saints alive."
Alison Rowe, the previous link coordinator for the Bristol West Deanery, said, "I am delighted to hand over the reins to Revd Janet Lee, who has a huge experience of Uganda and will do a fantastic job."
The Bristol Uganda link began in 1969 through the friendship of two people, the Archbishop of Uganda, The Very Reverend Erica Sabiti, and the then Bishop of Bristol, The Right Reverend Oliver Tomkins.
It has always been seen as a partnership of two Anglican Churches, sharing friendship in Christ across the world, through mutual prayer, support and continuing understanding of one another, thus opening up our concept of the worldwide Church of Christ.
For more information about the Bristol Uganda link, visit https://www.bristol.anglican.org/aboutus/bristoluganda/