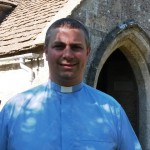 It has been confirmed that aWiltshirecouple, Eileen Swannack and John Welch, missing following the Tunisian beach attack are among the dead.
Abook of condolence will be inSt Nicholas' Church in Biddeston, the village where Eileen lived,from Wednesday 1 July. The church will be open from 9am until 7pm for people to sign the book.
On Friday 3 July, there will be a quiet service of remembrance for all of the victims of the terrorist attack, starting at 11:50am at St Nicholas. The service will include a Bible reading, some prayers, the national minutes silence, and opportunities for reflection.
RevdJonathan Philpott, Priest-in-Charge, says, "The community of Biddestone were shocked and saddened to hear the news that one of the villagers Eileen Swannack and her partner John Welch, also known in Biddestone, are victims of the recent terrorist attack in Sousse in Tunisia.
"Biddestone is a small village, with a good sense of community, and so when events like this take place the effects are widespread across the village.
"As a village church, one of the privileges is being able to stand alongside people at key moments in life whether they are moments of joy or of sadness, and so it is important that we mark the minutes silence on Friday 3 July together in the church.
"There will be a book of condolence for John and Eileen available in St Nicholas Church from Wednesday 1 July, and the church will be open from 9am until 7pm for those who would like to come and sign it.
"On Friday 3 July, there will be a short service in St Nicholas Church starting at 11:50am to stand alongside the country in remembering all of the victims and their families. All are welcome to attend."