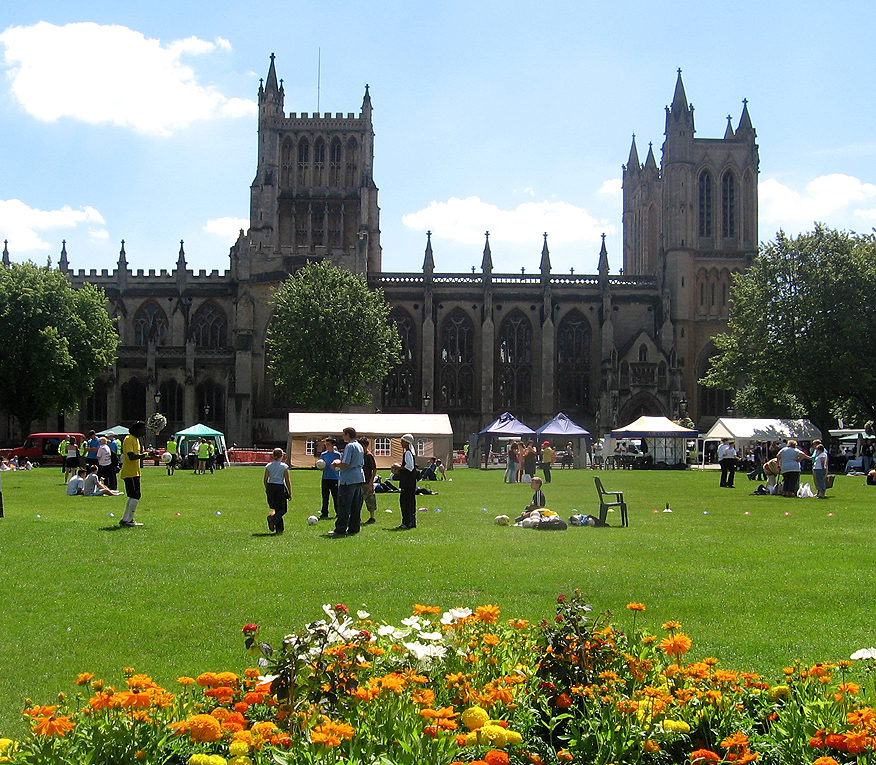 Englands cathedrals have witnessed their highest Easter congregation numbers in recent years, while visitor numbers increased by a million on the previous year, statistics published today show.
Bristol Cathedral has followed the trend seeing more people at both Easter and Christmas and growth in midweek services.
Highlights in Bristol have included over 2,500 children coming to enjoy schools visits, free Crafty Cathedral activities and its new Easter and Christmas trails. There have also been new services for families with its highly popular Toddler Carols.
Canon Michael Johnson, Acting Dean of Bristol, said: "Our doors are open every day to welcome worshippers and visitors from the city, the Diocese and from around the world.
"We offer worship, both contemporary and traditional, with world class music. These figures suggest that cathedrals around the country are offering what growing numbers of people are looking for: welcome, worship and a space to pray."
In the report, Cathedrals across the country reported nearly ten million visitors in 2018, an increase of over 10 per cent on the previous year. There were additionally over a million visitors to Westminster Abbey.