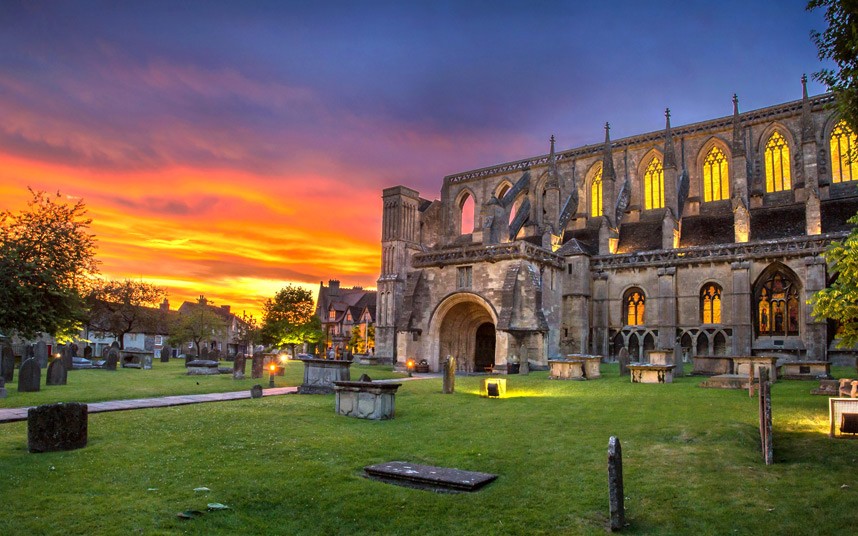 If practice makes perfect, then it takes a lot of hard work and commitment to become a better follower of Jesus and we sometimes need a little help from others along the way.
Members of Malmesbury Abbey in Wiltshire have committed themselves to being part of the Community of St Aldhelm, developed by the Abbey, to help them to grow as disciples of Jesus Christ.
Each member of the 30-strong Community has been following a Rule of Life since starting the journey in May. These rules include committing themselves to daily prayer, prioritising Sunday worship and meeting regularly with other members of the Community to share fellowship.
Catherine Price, Lay Prior, Malmesbury Abbey, said: When we are learning to do something difficult like driving a car, or learning a musical instrument, or studying a language we have to practise, and we benefit from repetition.
I believe it is the same with Christian discipleship. It is only by speaking and listening to God in prayer regularly, by returning to Him over and over again, by learning the habits of how to interact well with the men and women that we meet, by challenging ourselves to be more missional, that we will get these behaviours into the muscle-memory of our minds and hearts.
So what are doing over the next year is practising a lot of things: practising a daily rhythm of prayer; practising living lives of simplicity and generosity; practising being peace-makers and forgiving people who have hurt us and being patient with people who irritate us; practising operating as a community.
What next?
Find an accountability partner to meet regularly and explore spiritual disciplines with as you help each other to grow as disciples?