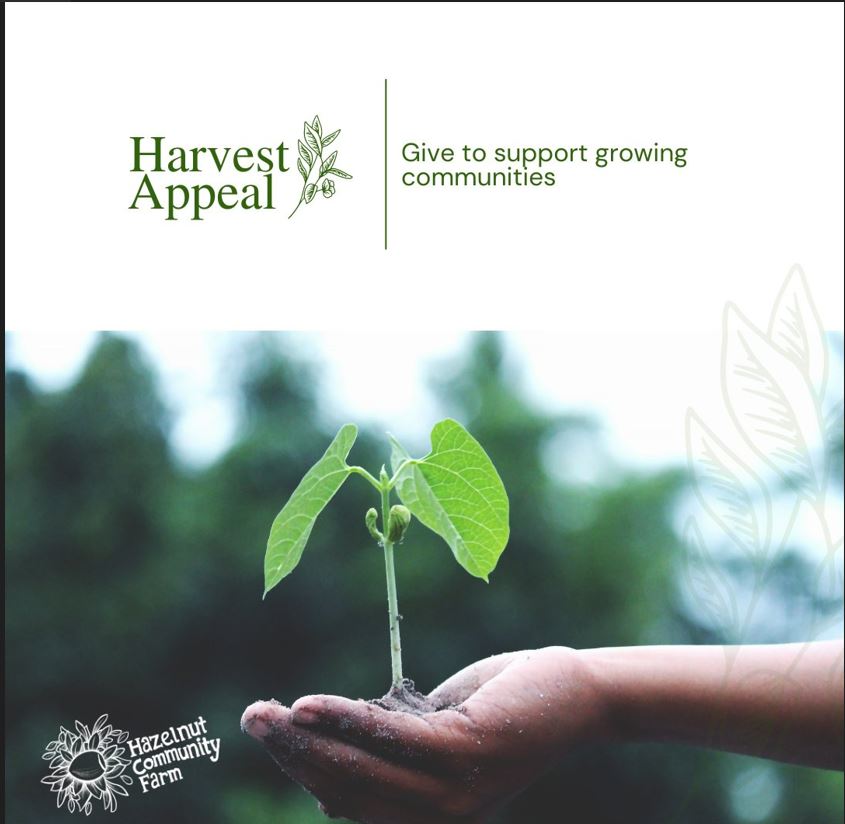 Earlier this week, Hazelnut Community Farm launched their Harvest Appeal, and they need your help to raise £20,000 needed to enable them to meet the growing interest and requests from across the UK and internationally.
Please find full details on their website now and please give generously - every penny counts, and they are very grateful for any support they receive!
Thank you for your support.