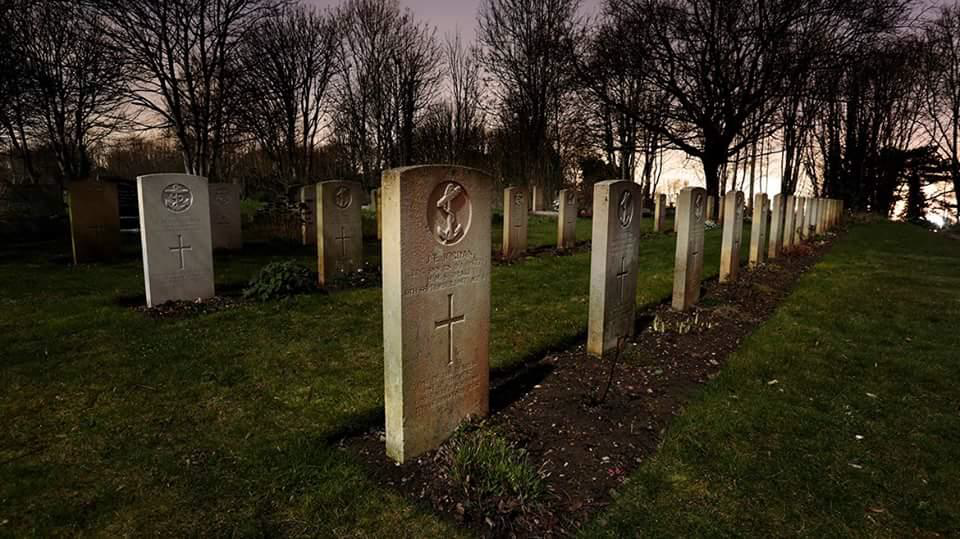 Bristol Cathedral will be hosting a significant photography exhibition this autumn, remembering those who lost their lives in the First World War.
Running from 5 September to 19 November, At the Going Down of the Sun, is the culmination of a four-year photographic project by Marko Dutka and features images of Commonwealth, civilian and enemy war graves, war memorials and associated bomb and air crash sites across the Bristol and Bath region, photographed between the hours of dusk and dawn.
Nine of the images will be accompanied by QR codes. These will provide links to oral histories spoken by people who knew those buried. These voices will speak about the humanity of these individuals lives.
The exhibition has been put together through the support of a number of organisations, including Bristol Cathedral, Commonwealth War Graves Commission, the Royal British Legion, Arnos Vale Cemetery Trust, Bristol City Council, Clifton Diocese, Bristol Hebrew Congregation, Weston-super-Mare Town Council, Bath and North-East Somerset Council and a number of church parishes.
Admission to the exhibition is free and all are welcome. Guided tours will run during Bristol Open Doors on 15 September. Throughout September a crowd funded appeal will be held to generate funding for a 50-image book. As well as the images there will be text about the individuals involved and a foreword by the Commonwealth War Graves Commission.
Naomi Miller, Development Director at Bristol Cathedral, said: It has been a really rich experience working with Marko over the last few years on this poignant project. We are delighted that his powerful and moving photographs will be with us this autumn, as we mark the centenary of the end of the First World War."