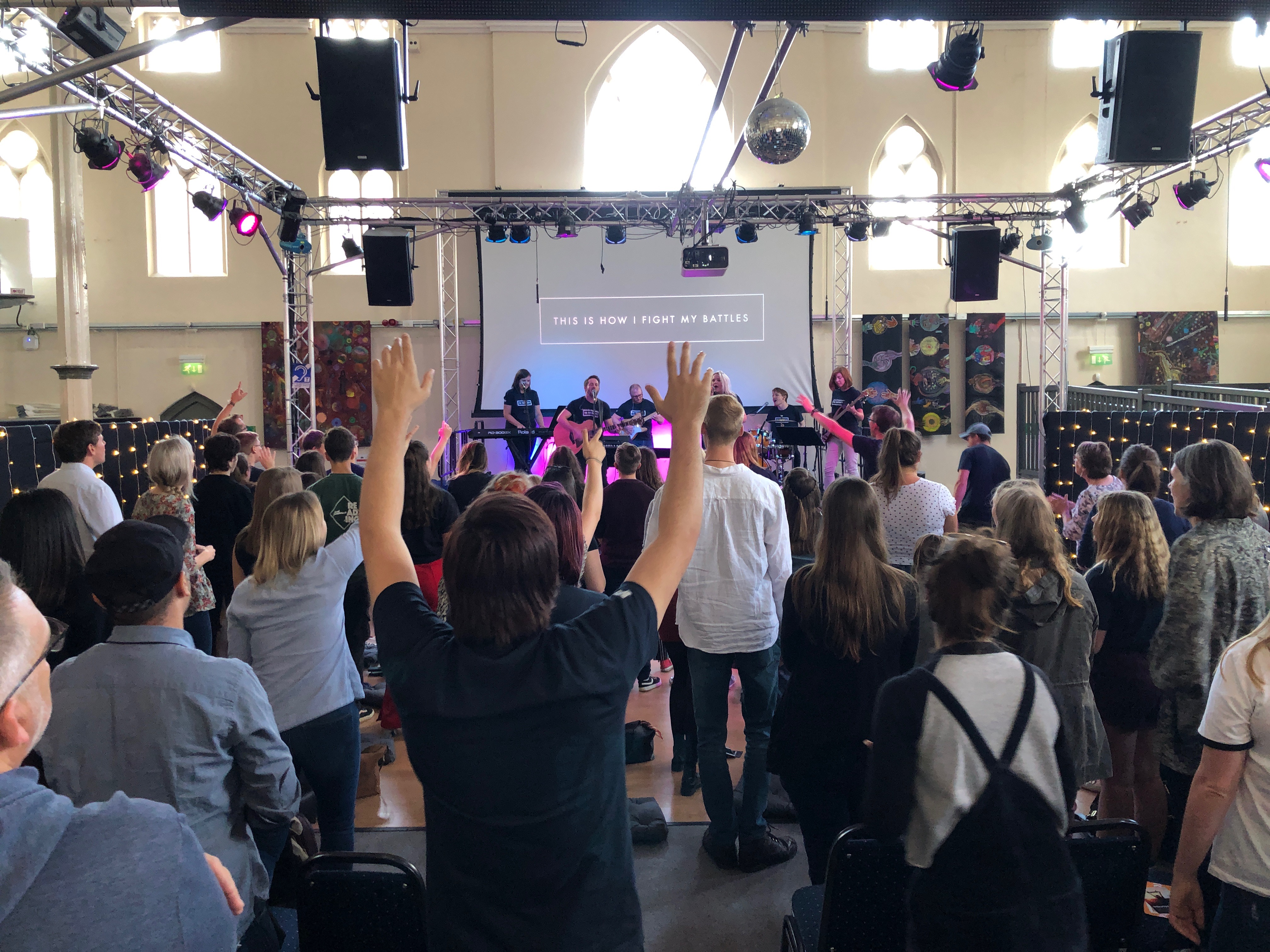 Swindons newest Anglican church turned one this week.
Having launched at the start of December 2018, Pattern Church celebrated its first birthday on Sunday 1 December, with two services at 10am and 4:30pm at the Platform on Faringdon Road. The services were followed by parties with a bouncy castle, silent discos, food and face paint.
Pattern Church was launched by the Diocese of Bristol to help people in Swindon, who do not currently go to church, connect with the message of Jesus. They have seen exciting growth over the last year, and now run two services on a Sunday, as well as the Alpha Course on Wednesdays, for those wanting to explore the Christian faith.
The celebrations in Swindon comes just two months after St Nicholas Church in Bristol marked its first anniversary. It has also seen huge growth, particularly among students and young people.
The two Resourcing churches exist to reach new people. Their aim is to grow and send out disciples and leaders to strengthen other churches, develop ministers and provide other resources for mission.
Joel Sales, Senior Leader at Pattern Church, said: Its a huge privilege to be here in Swindon, as part of this unique and exciting project. The biggest highlights have been seeing people exploring the Christian faith for the first time, and finding a new community in the church.
Pattern Church will eventually move into the old GWR Pattern Store, which is currently being restored for the church, but their lack of permanent home doesnt seem to have slowed them down.
Pattern Church Operations Manager Katy Snowball said: We are really looking forward to being in the Pattern Store, it is an amazing building and will be a great home for us and a gift to Swindon. But church is about the people not the building and we've loved welcoming lots of people to explore faith in Jesus with us.
Pattern Church has big plans for the future: running parenting and marriage courses, engaging with issues of social justice, continuing their work with children and young people, planting new churches, and running the Alpha Course every term where people can bring their questions about life and faith. But for now, they are celebrating a great year.