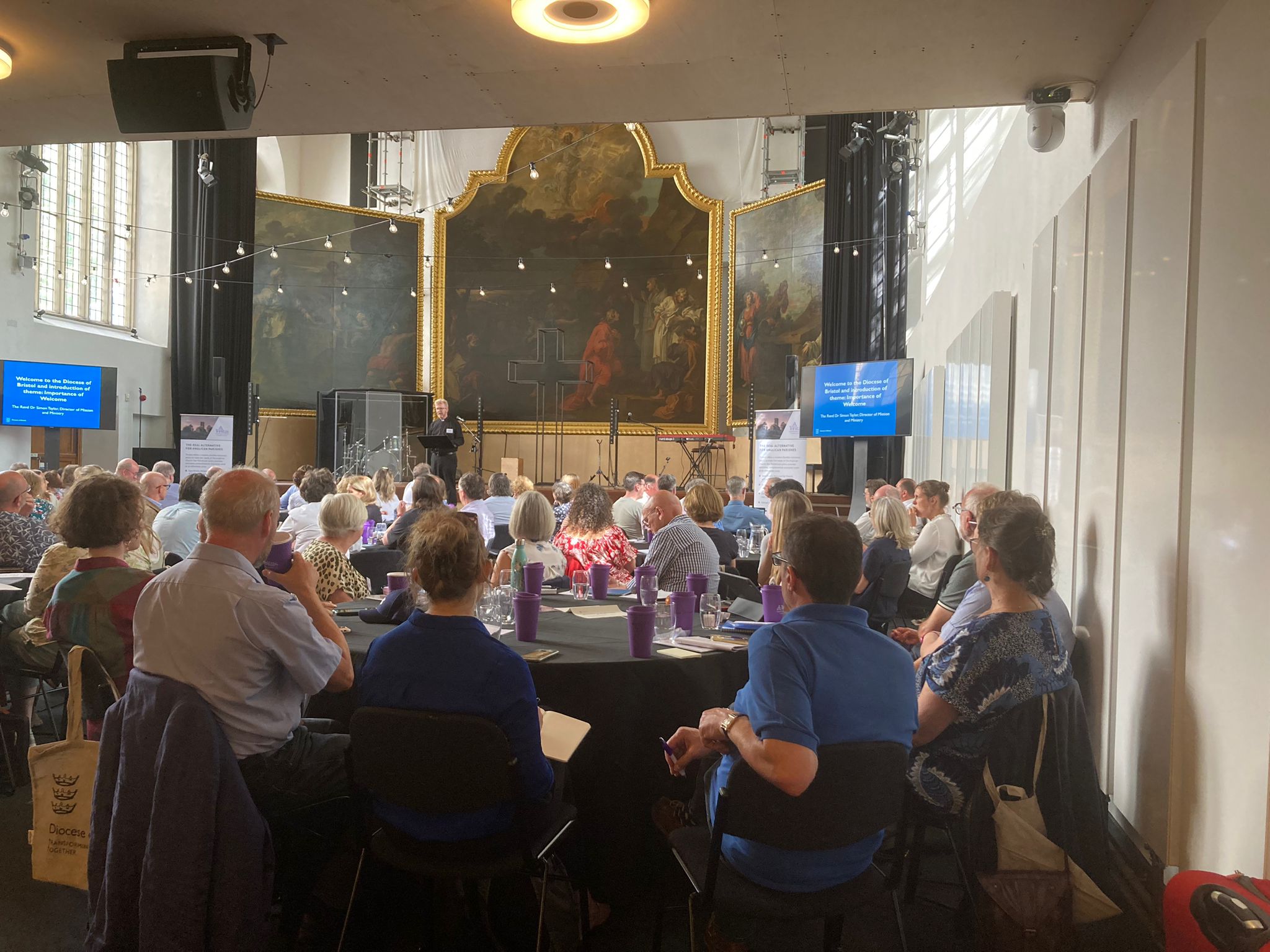 The Diocese of Bristol was pleased to welcome the annual DAC (Diocesan Advisory Committee for the Care of Churches) Conference to Bristol this week. The host churches this year were St Nicholas and St Mary Redcliffe while a walking tour took in some of the city's other churches.
The aim of the conference is to gather all those engaged in the care of churches to discuss the topics that are nationally and locally affecting our churches and learn from each other's successes and failures.
This year's conference
On the agenda this year was the Importance of Welcome, Implementing the Route map to Net Zero Carbon by 2030, Accessibility and Contested Heritage.
Amy Dartington, Environment and Sustainability Manager for the Diocese of Bristol discussed how our Diocese has fared so far on its journey towards achieving Net Zero Carbon while Dan McNaughton from Historic England explored Carbon Reduction options for churches which currently rely on oil for heating.
The topic of lifts in churches was covered by Rhiannon Rhys from Historic England while the Revd Kate Tupling from the Diocese of Oxford spoke on how as churches we move 'Beyond ramps, toilets and t-loops'.
Other topics covered included the legacy of slavery in the Diocese of Bristol and how churches can be used as shared spaces, particularly for those in need.
It wasn't all work however as attendees were given guided architecture tours around some of Bristol's churches as well as joining Evensong at Bristol Cathedral.
A period of change
Bishop Viv said: "As you will see, we have focused on the theme of "welcome" and how our work towards reaching Net Zero, improving accessibility, expanding our social engagement and responding to contested heritage feed into this. We have embarked, with Church Commissioners' support, on a major period of change in parishes, dioceses and communities entitled, Transforming Church. Together. That work has church buildings and their communities at its heart."
Jennie Page, Chair of the Church Buildings Council: "The City of Bristol became headline news in spring-summer 2020, and from those events, our engagement with contested heritage has developed significantly. The Diocese of Bristol has an acute challenge with some of the people memorialised in its churches (and cathedral). It will be sharing its response, during the conference and more widely, helping us to consider how church buildings are experienced by both worshippers and visitors."