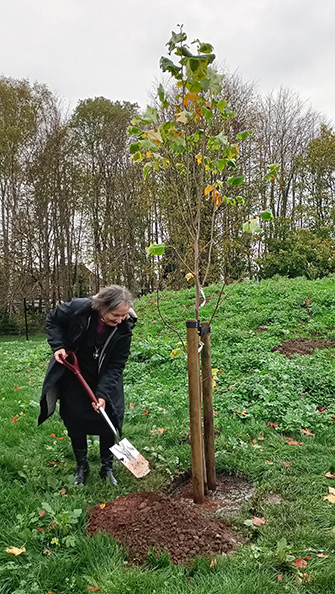 The new Frenchay CofE Primary School in Bristol opened recently, setting new high environmental standards.
Bishop Viv joined pupils, staff and education team members from South Gloucestershire Council and the Diocesan Board of Education to open and bless the new building.
The £11million school is on part of the site of the former Frenchay Hospital. Building began in the summer of 2021 and it is the first Passive House design in the diocese. This means that it has a very low carbon impact on the environment.
Speaking about the school, Liz Townend, the Director of Education said, "It's fabulous. Not just in terms of construction but I.T. and all its facilities. It is future-proofed and provides the best accommodation for children to learn."
The new Frenchay school uses electricity only. It requires no fossil fuel consumption on site and generate its own zero carbon energy through Photovoltaic solar panels on the roof. Any surplus is fed to the national grid.
"The reduction in the school's carbon footprint is an example of very best design practice, which will be a template for the future," says Liz.
This brand new facility, will provide accommodation for a larger number of pupils than the current school and has a capacity of 420 pupils to respond to increased demand of the new housing developments in the area.