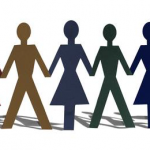 This autumn, Bristol Cathedral launches a new evening seminar programme called undivided: stories and social justice.
Speakers with very different experiences of Bristol will share the story of their passions, their formative influences and their values. The series takes place on 17 and 31 October and 7 November, starting at 7pm and followed by a drinks reception in the Cathedrals magnificent Chapter House, one of the oldest meeting rooms in the city.
The Very Revd Dr David Hoyle, Dean of Bristol, said: "Most of us know that we need a story we can share if we are going to overcome the anxieties that divide us. Finding and naming that story in any city is a challenge. In Bristol it is something we have certainly never found easy. In these seminar discussions, we hope, as we listen and we talk, that we may take a small step closer to finding what unites and does not divide."
Almost 500 years ago, Bristol Cathedral was dedicated to the Holy and Undivided Trinity. It is from this that the name of this seminar programme has been chosen. undivided will run on a termly basis, with each term having a different area of focus: social justice in the autumn, spirituality in the spring and liturgy in the summer.
17 October: Tariq Modood
Tariq is the founding Director of the Bristol University Research Centre for the Study of Ethnicity and Citizenship. He has held over 40 grants and consultancies, has authored and edited over 35 books and reports and over 200 articles or chapters in political philosophy, sociology and public policy. He has also been Adviser to the Muslim Council of Britain and has served on the DfES Race, Education and Employment Forum; the Commission on the Future of Multi-Ethnic Britain; the IPPR Commission on National Security; the National Equality Panel; and the Commission on Religion and Belief in British Public Life.
31 October: David Mellor
David has worked as an architect in Bristol since the late 1970s and has been involved in projects including the ss Great Britain museum to the new visitor centre at the Clifton Suspension Bridge. For most of that time, he worked for Alec French Architects, the company behind the celebrated regeneration of Quaker's Friars, and he's currently working on the new Being Brunel attraction being developed at the ss Great Britain. For the past 20 years, he has also been a passionate chairman of the Architecture Centre, the small but influential Harbourside centre that focuses exhibitions, talks and events on the evolution of the city's built environment and place making.
7 November: Jaya Chakrabarti
Jaya is a passionate advocate for engaging business with community through technology to improve peoples lives. Outside work Jaya has engaged with projects aimed at increasing democratic engagement, net neutrality, education, privacy, protecting children, womens rights, human rights. In addition to sitting on the Communications Consumer Panel and being a member of Ofcoms advisory committee on Older and Disabled People, Jaya has been active and enthusiastic in projects to help the wider community.