New resources have been launched, from debt counselling charity Christians Against Poverty, to help churches respond to UK poverty. The theme, Lament to Hope, inspires through worship to bring our lament for those impacted by the cost of living crisis before God, listening to how we are being called to respond.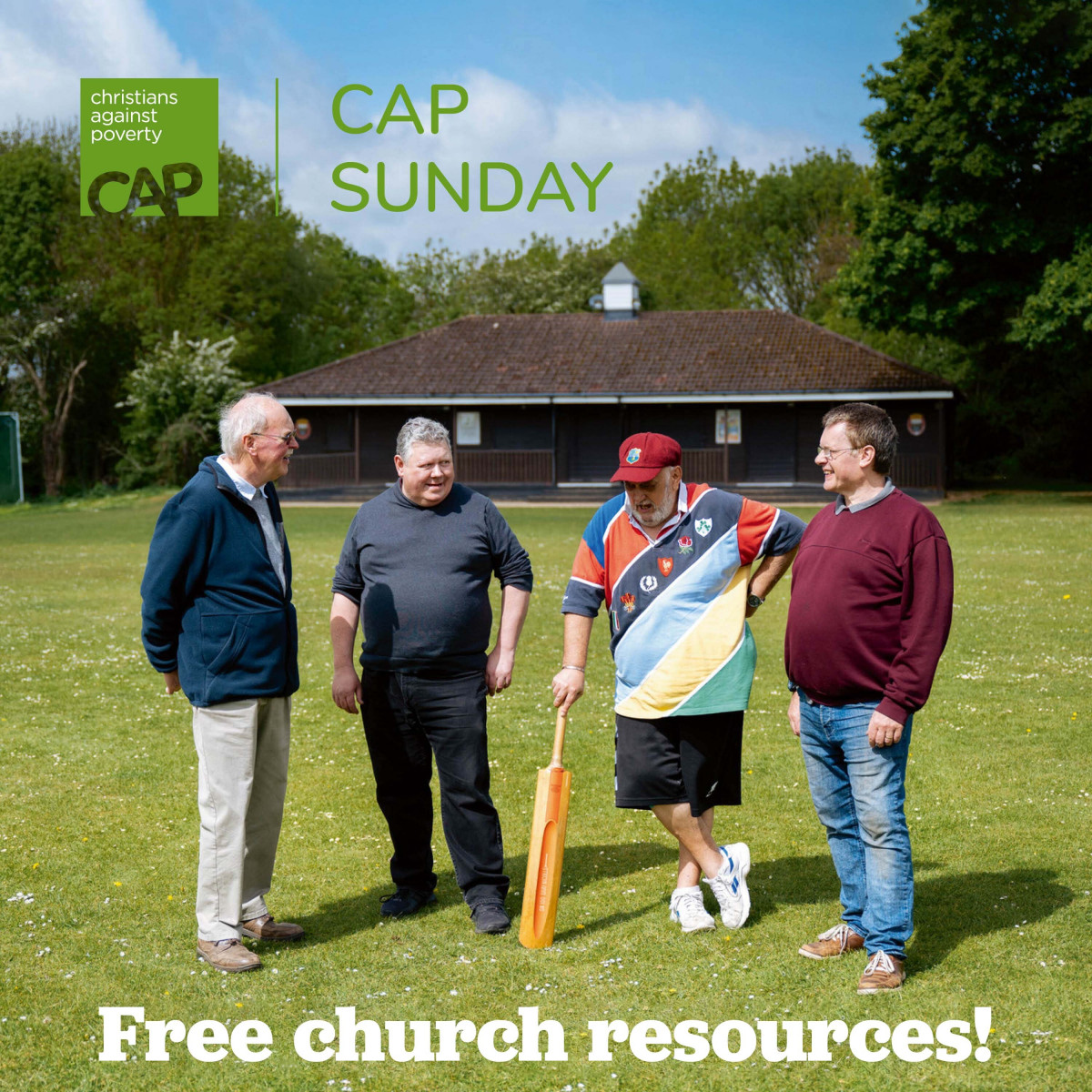 The resources focus on Syd, now debt free through the support of his local church and CAP, who has journeyed from lament to hope. His story is available in a moving video, with sermon notes and suggested prayers, as well as a special lament activity to help individuals make a prayerful response. Experienced locally based speakers are available for services.

The resources focus on the cost of living crisis, encouraging churches to lament but also to listen to how God is calling us to respond and build a more hopeful future. They've been designed to be used by churches who may not have come across CAP before, as well as those who run CAP services within your diocese.
CAP Sunday is bookmarked for the 16 October, but churches can use the resources at any time of the year. Along with free online and print resources, CAP speakers are also available to deliver talks.
Nigel Harris, South West Region Leader for Christians Against Poverty, said, 'CAP only works through churches. Local churches, after all, are God's hands and feet on earth, and CAP simply supports and empowers them to bring hope, freedom from debt and the love of Christ to their communities.
CAP's ministry to people in debt and poverty has never been so important or relevant as it is today and I hope the South West churches will journey with us from lament to hope and will be inspired to respond and be all that God has called them to be.'
Find out more at http://capuk.org/sunday