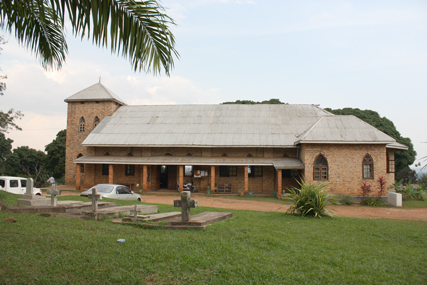 Praise to our Saviour Jesus Christ our Lord.
Rev. Canon James William Ssebaggala Walusimbi has been elected the next Diocesan Bishop of the Diocese of Mukono.
His consecration will take place on 19th September 2010 at Mukono, Sts. Philip & Andrews Cathedral.
Canon James 52 is married to Tezirah a Nursing Sister with Mukono District Directorate of Health. They have 3 daughters and 1 son. He was ordained Deacon December 1984 and priested 1986.
James has a Master of Arts in Organisational Leadership and Management Degree from Uganda Christian University, Mukono, a Bachelor of Divinity from Makerere University, Mukono, a Diploma in Theology from Bishop Tucker Theological College (now Uganda Christian University, Mukono) and a Diploma in Land Surveying.
He has worked as a Parish Priest, Youth Worker, Estates Officer and Diocesan Secretary in Mukono Diocese and served in many other capacities within Church related structures and served on various Boards.
Currently, he is the Executive Director Mission For All (MIFA) Uganda.
Bishop Simon writes:
"I have known him closely for quite some time as we studied together prior to our ordination 1984. He is spiritually a devoted person who is committed to youth and children's ministry and quite innovative. I am convinced Mukono is receiving a right person at the right time."