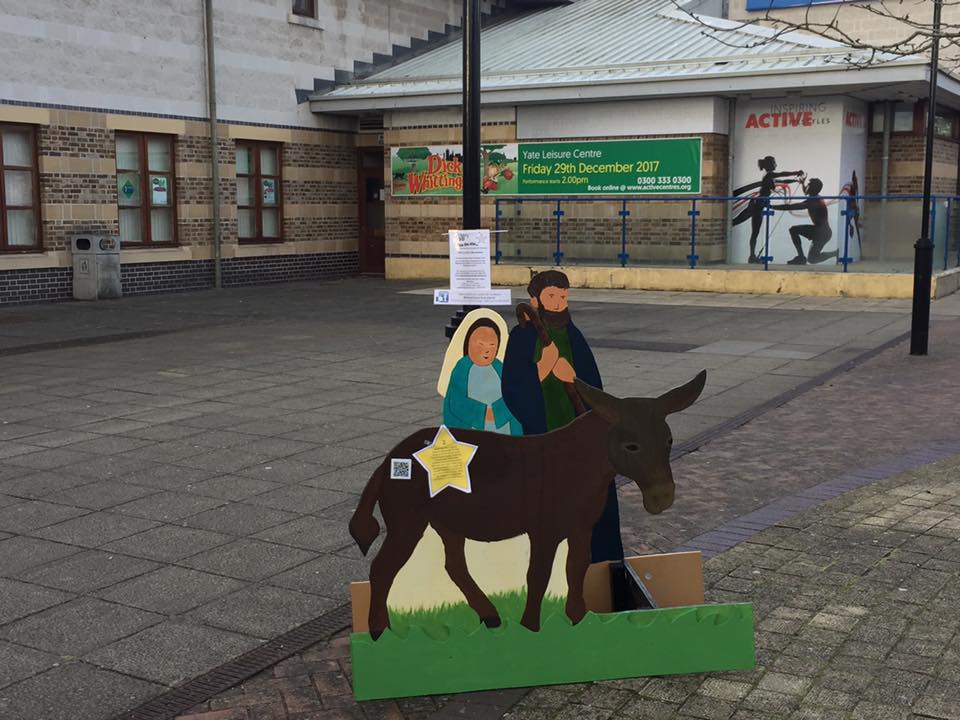 Children from the Yate area are learning more about the Christmas story by bumping into various characters from the Nativity as they shop for presents or visit Santa in the Yate Shopping Centre.
There are eight 3D tableaus depicting people from the Christmas story spread across the town in a trail that goes by the name Nativity Go. It has been modelled on the recent Pokemon Go phenomenon and each of the two-thirds life-size models includes a QR code which enables anyone with a mobile phone to be taken straight to a webpage that will describe that characters role in the Christmas story. They are then encouraged to follow the star to find the next character.
The Yate Town Centre Management have been so impressed with the initiative that they have lent one of the empty shops on the towns central square for a pop-up shop going under the name of Nativity Go. Children can collect their trail sheets from the shop and return for a prize once they have found all the characters. In addition they can have their photo taken in the Nativity Photo booth dressed as one of the characters from the Nativity story.
The initiative is the idea of the churches in Yate Parish and is being run by Revd Beverley Charles. She said: Nativity Go takes the traditional Nativity play out of the classroom and places it right at the heart of all our other preparations for Christmas.
It reminds us all as we go about our shopping just what Christmas is really about, and its great fun finding kings, shepherds and inn-keepers where you would least expect them.