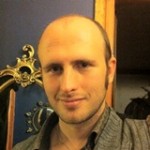 I was burdened with misconceptions. Without Carols in the Park, or a service like it, I'm not sure I would ever have felt able to walk into a church.
A year ago, at an open air carol service, my life changed.
I had been brought up in a Christian household and, though never baptised, believed in a god. However during a long illness starting at the age of 14, I lost my faith.
Science had always been - and continues to be - my passion but there was still something missing. Over the years I tried other faiths, beliefs and theories, reading holy books and eventually settling on a pagan/spiritual outlook.
This viewpoint left me still unsatisfied and I never felt this more strongly than at Christmas. At Christmas I would go with my family to a Christingle service but refuse to enter the church, instead spending time in a nearby pagan shop/meeting place. I never felt anything there and longed to walk back into the church. I can accept now that I was angry with a god that I saw as having abandoned me.
In 2011, I started to question where my beliefs were taking me but never had time to consider it too deeply. Then, late in 2012, another illness struck confining me to bed. I spent this time reading shedding some of my misunderstandings about the meaning of Christianity.
That Christmas, I attended Carols in the Park, an event run by Parish of Bishopston & St Andrews and the Vineyard Church in St Andrews Park and went into the church after where they were offering hospitality.
I felt like I had come home. The prodigal son made sense. God hadn't abandoned me but I had abandoned him. As I sat there I knew what I had to do and told a member of the church family that I wanted to be baptised.
This past year has been incredible. I have never felt so alive, so calm and so happy. My journey with Christ continues and I love every moment of it.
Without Carols in the Park, or another service like it, I'm not sure I would ever have felt able to walk into a church. I was burdened with misconceptions. The popular idea of the judgemental church. A pagan and a scientist? I felt like public enemy number one!
However, the reality of what I found couldn't have been more different. I believe to someone who hasn't been to a church lately the truth of what it's like may be almost as shocking as the Sermon on the Mount was 2000 years ago!
At St Bart's Church I've found friendship, humour, support; but most of all that unending love that Christianity espouses. This isn't the cloying artificial love of Christians in sitcoms but a genuine desire to help people, to care about them and make life better for everyone.
About the author
James is studying for a degree in Biology in Bristol.