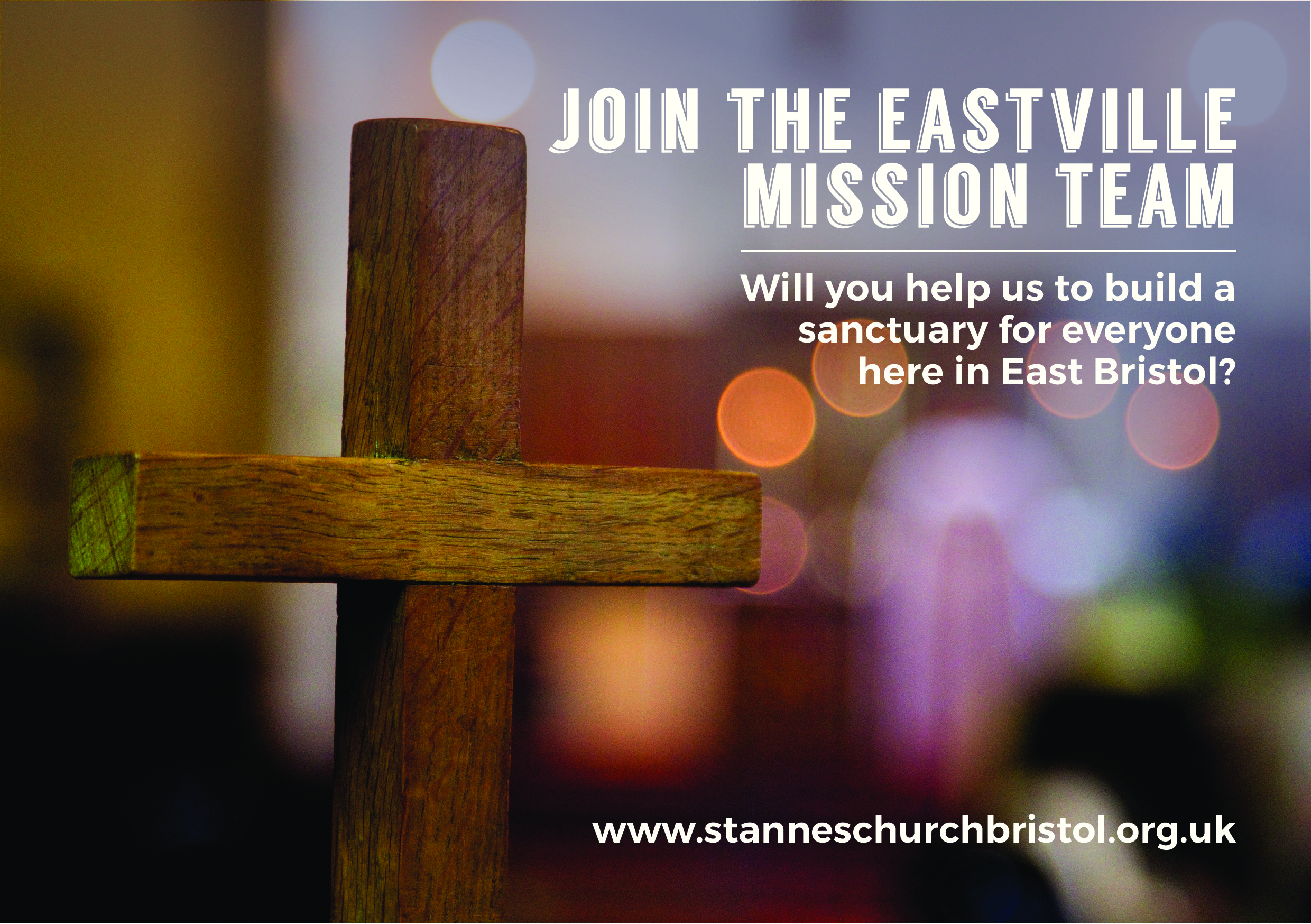 St Anne's Church Eastville in Bristol has established a Mission Team and is looking for mission-minded Christians, eager to be involved in exploring inner city mission with them.
Volunteer team members will have the opportunity to work with the church in a range of different roles through involvement in a variety of community mission projects including; a community caf, an Alpha course, childrens clubs, community garden events and prayer vigils.
The aim is:
to make use of people's personal gifts skills and experiences;
for their involvement to also further engage local people in mission;
to provide people with relevant training opportunities and ongoing support;
for their experience to be personally transformative in their journey of faith.
Commitment is for up to three hours per week, as well as an evening monthly team meeting, for a period of one year. Team members are not required to attend Sunday services St Annes.
If you would be interested in finding out more about the Eastville Mission Team you can attend an information evening on Wednesday 15 November 2017, 7pm to 8:30pm, at St Annes Eastville or contact Revd Tina Goode at tina.goede84@gmail.com.
What next?
Could you set up a mission team in your church? If you would like any advice on what this could look like, contact Chris Priddy, Head of Parish and External Relations at the Diocese, at chris.priddy@bristoldiocese.org.